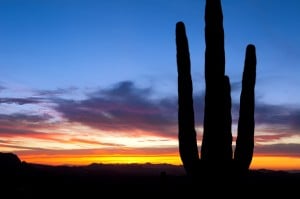 In a little more than two months, the Supreme Court will hear oral arguments on Arizona law S.B. 1070 – a constitutionally-sound measure that is critical to the protection of Arizona's residents and borders.
This immigration law has been declared unconstitutional by a federal appeals court and now the state of Arizona has taken this case to the high court.
As you may know, we've backed this measure from the start – filing amicus briefs urging a federal appeals court to uphold the measure and then urging the Justices to take the appeal.
We have now filed a very important brief at the Supreme Court – a friend-of-the-court brief on behalf of 57 members of Congress and more than 65,000 Americans urging the high court to overturn the federal appeals court decision and uphold the Arizona law.
Our argument is clear: Arizona has the constitutional authority to implement policies to protect its borders and citizens – policies that mirror federal immigration law and incorporate federal standards.
Because of the federal government's inaction in dealing with illegal immigrants, Arizona passed and signed into law S.B. 1070, a constitutionally-sound measure that is consistent, and does not conflict, with federal law.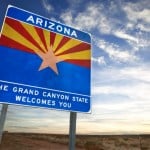 The amicus brief, posted here, contends a decision by the U.S. Court of Appeals for the Ninth Circuit should be reversed "because it exalts Administrative 'priorities and strategies' over Congress's clear and manifest intent to welcome state involvement in the enforcement of federal immigration law." The brief argues the appeals court decision "sets up an untenable conflict between Congressional immigration policy and Administrative 'priorities' that the separation of powers doctrine requires the Administration to lose."
The brief asserts that Arizona acted properly by instituting S.B. 1070:
"Although states may not pass laws setting immigration policy, they may pass harmonious laws that further Congress's purposes. Because S.B. 1070 is fully consonant with federal immigration laws, mirroring their standards and definitions, it is not preempted. The Ninth Circuit's decision to the contrary is based on conjured conflicts that have no basis in statutory language or other Congressionally established immigration policy."
In requesting the high court overturn the federal appeals court decision, we conclude that the 9th circuit provided a faulty legal analysis that "tramples upon federalism by stripping the states of their plenary police power to enforce federal law in accordance with federal standards or enact state law that does not conflict with federal law."
We represent 57 members of Congress, 55 members of the U.S. House and two members of the U.S. Senate: Brian Bilbray, Trent Franks, Senator Jim DeMint, Senator David Vitter, Robert Aderholt, Michele Bachmann, Diane Black, Marsha Blackburn, Mo Brooks, Paul Broun, Michael Burgess, Dan Burton, Ken Calvert, John Culberson, John Duncan, John Fleming, Bill Flores, Randy Forbes, Virginia Foxx, Scott Garrett, Phil Gingrey, Paul Gosar, Ralph Hall, Lynn Jenkins, Walter Jones, Jim Jordan, Mike Kelly, Steve King, Adam Kinzinger, John Kline, Doug Lamborn, Jeff Landry, James Lankford, Robert Latta, Blaine Luetkemeyer, Don Manzullo, Kenny Marchant, Tom McClintock, Jeff Miller, Tim Murphy, Sue Myrick, Alan Nunnelee, Joe Pitts, Ted Poe, Mike Pompeo, Ben Quayle, Phil Roe, Dana Rohrabacher, Dennis Ross, Ed Royce, Jean Schmidt, David Schweikert, Lamar Smith, Cliff Stearns, Lynn Westmoreland, Ed Whitfield, and Rob Woodall.
We also represent more than 65,000 Americans nationwide who have signed on to the ACLJ Committee to Protect America's Border.
This case is being closely watched by many states facing similar concerns as Arizona. It's clear that nearly 60 members of Congress and more than 65-thousand Americans understand that Arizona's law is not only proper, but permissible under the Constitution as well. We're hopeful the Supreme Court will reach that conclusion.
The high court is scheduled to hear oral arguments in the Arizona immigration case on April 25th.