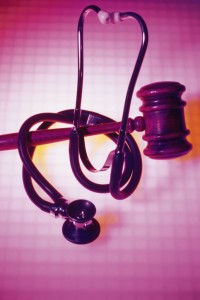 The mandate and compromise by the Obama Administration's Department of Health and Human Services (HHS) are facing new challenges each day.
The latest legal challenge comes from seven states and a host of organizations – including two private citizens, two religious non-profit organizations and a Catholic school. They have filed a federal lawsuit challenging the constitutionality of HHS regulations, which we have contended from the very start violate the free exercise of religion and the conscience rights of millions of Americans.
Just this week, we sent a legal analysis to HHS Secretary Sebelius on behalf of nearly 70,000 Americans urging that the troubling language in the regulations be removed. And, now an opinion editorial I have written explaining why the mandate and compromise are unacceptable is making the rounds in papers across the country. The article appears in today's edition of the Charlotte Observer and you can read it here.
The opinion editorial, which is being distributed by the McClatchy-Tribune Information Services – a national news service – puts this issue into the proper perspective: "Americans expect and deserve to enjoy the protections afforded to them under the First Amendment of the U.S. Constitution. That is exactly why millions of Americans will reject this compromise. There can be no compromise with one of our most cherished freedoms – the free exercise of religion."
Millions of Americans don't want the government intruding in this area of their lives. It's an unprecedented power play. A federal government clearly overstepping its constitutional authority.
This issue isn't going away. And we will continue to do all that we can to ensure that this problematic regulation never gets enacted.