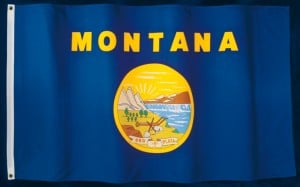 We knew it would happen. The Freedom From Religion Foundation (FFRF), an atheist group that continually challenges everything from the National Motto, the National Day of Prayer, and the Pledge of Allegiance, has filed a federal lawsuit challenging the Jesus statue – a Montana war memorial that's been displayed on a mountaintop since the 1950's.
The FFRF lawsuit comes just days after the National Forest Service rejected arguments from the atheist group to remove the statue. The federal government agreed to keep the statue in place, renew the special use permit for ten years, and acknowledged that this statue represents an important part of the history and heritage of the region.
Now, FFRF has gone to federal court – filing a lawsuit to get the statue removed. I can tell you that we will mount an aggressive defense of the memorial and will file an amicus brief on behalf of thousands of Americans.
As you may recall, we had a tremendous impact earlier as the Forest Service considered public comment about the display. In a letter sent to the federal government representing more than 70,000 concerned individuals, we urged the Forest Service to renew the lease saying the display is an important historical memorial. The Forest Service acknowledged it had received approximately 95,000 comments about the memorial.
"The statue's history and purpose, its longevity, and its setting all support the conclusion that no reasonable observer could think that renewing the Knights of Columbus' special use permit would be an unconstitutional endorsement of religion," the letter contended.
The statue of Jesus was put in place on Big Mountain at the Whitefish Mountain Resort in Montana in the 1950's by WW II veterans who were also members of the Knights of Columbus. The veterans were inspired by monuments they saw in the mountains of Europe during the war. The statue of Jesus, they said, was put in place to commemorate the service of local WW II veterans – a war memorial.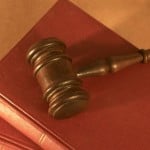 It's really not surprising that FFRF filed the lawsuit. What's clear is that this legal challenge represents their latest move in a troubling pattern designed to remove any religious reference from our history – a tactic that we believe ultimately will fail in the federal court system.
We will file a friend-of-the-court brief in this important case – standing up for the constitutionality of the memorial. We will be representing thousands of Americans who understand that this statue represents the history and heritage of the region, not a government endorsement of religion, as the atheist group contends.
I will keep you posted and let you know when you can join our brief – standing up for this important war memorial in Montana.