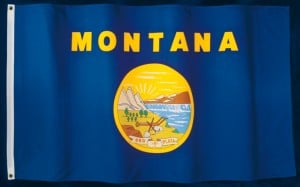 Your voice has been heard!

Last week, we sent the National Forest Service our letter defending the Jesus war memorial statue on a Montana mountain – with more than 70,000 names – concerned individuals who stood with us in urging the Forest Service to renew a long-standing lease that would permit this historic memorial to stay atop Big Mountain, where it was placed nearly 60 years ago.

The Freedom From Religion Foundation (FFRF), an atheist, anti-Christian group, is opposing the lease renewal, calling this display "a ruse and a sham."
We sent our legal analysis explaining why this memorial should remain in place – a constitutionally-permissible expression to mark the sacrifice and honor World War II veterans who gave their lives defending liberty.

We included the names of individuals who signed on to our letter. The names of 70,148 concerned individuals were printed and sent along with our letter.

I knew it would make an impact. But I had no idea how much. A Forest Service spokesperson says a little more than 90,000 comments have been submitted about the war memorial. Our submission – that included the names of 70,148 concerned individuals – represents nearly 80% of the total comments received. That's right, without a doubt – your voice has been heard.

Another 10,000 comments backing the statue and the lease renewal came from Montana Rep. Denny Rehberg's congressional website.

The deadline for public comment is tomorrow. The
Forest Service
says it will "review" the comments and prepare "a decision memo" on whether to renew the lease permitting the statue to remain in place. The federal agency says that's expected to occur in late January or early February.
We're hopeful the Forest Service rejects the flawed logic of the FFRF and takes the appropriate action by renewing the lease – clearing the way for the Jesus war memorial statue to remain in place.
Thanks to all of you who have stood with us on this issue. We will keep you posted.