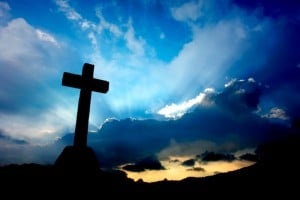 Another tragic example that Christians truly are in the crosshairs – especially during this Christmas season. Radical Muslims unleashed terror attacks targeting Christians on Christmas day across Nigeria – Africa's most populous nation. In an attack on St. Theresa Catholic Church in Madalla, Nigeria, more than 30 worshippers were killed, many more wounded.
You can watch a brief news report on the Christmas attacks here.
This new round of anti-Christians violence was quickly condemned by the U.S. as "senseless." The Vatican labeled the attack as "blind hatred" seeking to "arouse and feed even more hatred and confusion." And the president of Nigeria called the bombings "a dastardly act that must attract the rebuke of all peace-loving Nigerians."
As I told you last week, Christians are facing growing danger because of their faith. This latest assault is also raising concerns that more anti-Christian violence may be on the way. We remain dedicated to standing up for the rights of Christians around the globe. Even as I write this, a legal team with one of our international affiates is representing a Christian in Pakistan, charged with "blasphemy" in this Muslim controlled country.
In the Nigeria attacks, the radical Muslim group, Boko Haram, with links to al Qaeda, immediately claimed responsibility for the deadly terror spree and made it clear it has no intention of stopping these assaults. "We want full implementation of the Sharia system and we want democracy and the constitution to be suspended," a spokesman for the radical Muslim group announced after the attacks.
Christian leaders in Nigeria know that this unrelenting attack on their faith will continue. As one Nigerian church leader put it: "The Christians are calling on the government of Nigeria to ensure the protection of lives and properties, and we call on the church worldwide to bear up the church in Nigeria on the wings of prayer."
Please continue to pray for all Christians facing persecution – in Nigeria – and around the globe.