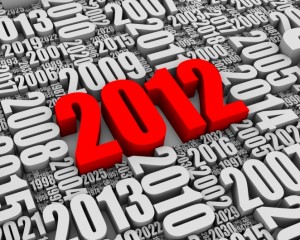 If you've been to our website at the ACLJ, then you have seen our special year-end series looking back at a few of the hundreds of victories by the ACLJ. Without question, 2011 was a very busy and challenging year.

As you are also aware, many of those challenges will be front-and-center in 2012. At the top of the list, the constitutional challenge to ObamaCare, the government-run, pro-abortion health care law that will be argued before the Supreme Court in March. We will be representing more than 100 members of Congress and more than 100,000 Americans who are urging the high court to reject the entire law, with
the first of three amicus briefs to be filed at the high court in just a matter of days.
ObamaCare, of course, is one of the many ongoing challenges that we will face in the year ahead. As with any new year, however, comes new challenges too – many of those likely to be unanticipated.
 
As you know from our work and victories during 2011, the American Center for Law and Justice is making a tremendous impact both here in the United States and around the world.
 
We're thankful to God for the many blessings He has bestowed upon the ACLJ and our work. And, we're grateful for the prayers and support from you – our members. In fact, your support is crucial to the success and victories of the ACLJ. Right now, you can make a significant impact by participating in our matching challenge – your tax-deductible gift will be matched dollar-for-dollar, and will help provide the resources we need to defend life and liberty in the year ahead.
I want you to know that we stand ready to meet the many challenges that will continue to threaten our faith, our families, and our freedoms in 2012. Both the expected and unexpected.