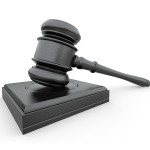 It's not surprising – another lawsuit by the federal government – targeting South Carolina's new immigration law. Not surprising, but certainly misplaced. South Carolina, like many other states, are facing the reality that they must now protect their citizens and borders because of the federal government's massive failure in this area.
I told Bill Hemmer of America's Newsroom on FOX that as a grandson of immigrants, I support immigration – legal immigration. But what's happening is clear: there is a failure of the federal government to exercise its authority to protect our citizens. So states have a right to protect their citizens – and laws like the new one in South Carolina – clearly fall within the police power of the state.
South Carolina Governor Nikki Haley, a daughter of immigrants, signed the law in June. It takes effect in January. Her spokesperson summed up her position: "As the daughter of immigrants who came to this country legally, Governor Haley understands that no American value is more sacred than the rule of law. That's what this is about, 'nothing more, nothing less.' If the Feds were doing their job, we wouldn't have had to address illegal immigration reform at the state level. But, until they do, we're going to keep fighting in South Carolina to be able to enforce our laws."
There's absolutely nothing wrong or unconstitutional for states to step in because the federal government isn't doing its job.
As I told FOX, the fact is that if you're in Europe and you're asked to produce your passport to establish your citizenship, and you don't show it, you end up in jail.
You can watch my FOX interview on this topic here.
http://www.youtube.com/watch?v=AHs5ovYpAm8&feature=player_embedded#!
What I also told Bill Hemmer is that this issue ultimately will be decided by the Supreme Court of the United States. All of these challenges will end up there. In fact, Arizona's case is currently pending before the high court.
In September, we filed an amicus brief representing 59 members of Congress, along with nearly 60,000 Americans who signed on to our Committee to Protect America's Border, backing a request for the Justices to take the Arizona case.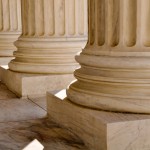 It's critical that the high court take the case and overturn a decision by the U.S. Court of Appeals for the Ninth Circuit. Our position is very clear: Arizona's S.B. 1070 is constitutional because it mirrors federal immigration law and incorporates federal standards. Our brief is posted here.
We are also urging the high court to take this Arizona case because many states – South Carolina being the most recent – are enacting laws like Arizona's and that most of these mirror federal immigration provisions. Our brief contends: "The legitimacy of state efforts to promote national policy as embodied in federal statutes is an important issue that requires this Court's resolution." It is our position that the appeals court decision "treads upon federalism by stripping the states of all sovereignty over problems that Congress and our federalist system have committed to the states."
Whether it's Arizona, South Carolina, or Alabama, this is an issue that needs to be addressed and clarified by the Supreme Court.