The dreaded so-called "Fairness Doctrine" has finally been put to rest.
Over the years, nearly 250,000 of you have stood with us – ACLJ members and supporters – adding your name to petitions – sending a powerful message to Washington and the FCC – that regulations like the Fairness Doctrine are damaging and need to go.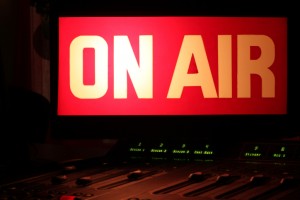 Now, confirmation from the FCC. This from FCC Chairman Julius Genachowski:
"The elimination of the obsolete Fairness Doctrine regulations will remove an unnecessary distraction. As I have said, striking this from our books ensures there can be no mistake that what has long been a dead letter remains dead," Genachowski said in a statement on the FCC website. "The Fairness Doctrine holds the potential to chill free speech and the free flow of ideas and was properly abandoned over two decades ago. I am pleased we are removing these and other obsolete rules from our books," he added.
Even though the so-called "Fairness Doctrine" was put on the shelf years ago, it was still a threat because it was still on the books. But, as equally as troubling, has been the continued push by some in Congress in recent years to keep this censorship concept alive – to find some way to keep the pressure on – to keep Christian and conservative broadcasters under the thumb of the federal government.
We have stood up against new proposed regulations that mandate speech – regulations that would be devastating. With my radio broadcast, Jay Sekulow Live!, I see it every day. Imagine, if we had to abide by these requirements: If you talk about protecting the unborn, you would have to give the pro-abortion view equal time. A pro-Israel message would require an anti-Israel rebuttal. This kind of regulation, of course, would represent a dangerous attack on the free speech of Christian, conservative broadcasters.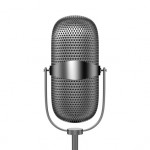 So, yes, the Fairness Doctrine is no more. This is a significant First Amendment victory for Christian broadcasters. The National Religious Broadcasters applauded the move but urged caution as well. Dr. Frank Wright, NRB President & CEO: "While the letter of the law is now dead, we want to ensure that the spirit of this particular law also remains dead. There are many voices calling for increased scrutiny of broadcast programming under the guise of 'localism,' and we see such proposals as a Fairness Doctrine in different garb."
We agree. Our legal and legislative teams will remain vigilant to ensure that this censorship concept doesn't rear its ugly head again through another legislative measure or FCC regulation.
We must not let our guard down for a moment. You have my word that we will continue to protect the free speech rights of Christian broadcasters. And, I can assure you, if any new threat to our freedoms unfold, the ACLJ will be front-and-center in this fight again – protecting the First Amendment rights of Christians to address issues as they see fit without interference or censorship from the federal government.
If you would like more information about our work at the ACLJ, you can check out the Jay Sekulow page on our website.