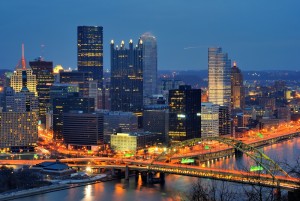 I wanted to bring you an update on a case that we've been involved in since last year – a case that has significant ramifications for the First Amendment.
As you may recall, we secured an important victory in federal court last fall against the City of Pittsburgh. The issue: an ordinance that violated the constitutional rights of pro-life advocates.

It all began last fall when we filed a federal lawsuit challenging Pittsburgh Ordinance 601.02, which prohibited the distribution of leaflets in the City. Our clients wanted to distribute pro-life leaflets – in the days leading up to the November election – on unoccupied parked cars without fear of fine, penalty or censure. Our lawsuit was clear: the ordinance was unconstitutional. It was overbroad, vague and impinged on the rights of free speech and due process that the United States Constitution guarantees.

The court acted quickly. It granted our request for a Temporary Restraining Order (TRO) in October, clearing the way for our clients to distribute the materials before the November election. U.S. District Judge David S. Cercone found that our arguments demonstrated "a likelihood of success on the merits" and enjoined the City from enforcing the ordinance.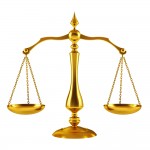 In February, Judge Cercone issued an order granting our motion for a preliminary injunction, explaining that the City's desire to control littering by barring the distribution of the leaflets did not outweigh the constitutional rights of our clients.

In recent months, we have focused on efforts to permanently resolve this case. And, now the City of Pittsburgh is moving forward to remove this troubling ordinance, which was adopted in 2008. The City already has agreed to pay $35,000 in attorneys' fees to settle the suit and is moving forward with legislation in City Council to repeal it.

In an editorial entitled – "Speech is speech: Pittsburgh must remove an offensive ban" – the Pittsburgh Post-Gazette concluded:

"The purpose of the 2008 ordinance was to restrict leafleting in the interests of curbing littering. In a city where litter is a problem, especially Downtown, the ordinance made some superficial sense. But what seems a potential source of litter to one person is free speech to another — and that right isn't superficial, it's fundamental." As the Post-Gazette put it: "It doesn't matter whether the speech takes a position that is pro-life or pro-choice – it's all protected."

I will keep you posted on when this problematic ordinance is taken off the books in the City of Pittsburgh.