There's a case now before the U.S. Supreme Court that goes to the heart of the constitutional protections afforded to churches and ministries.
The case is called Hosanna-Tabor Evangelical Lutheran Church and School v. Equal Employment Opportunity Commission (EEOC) (No. 10-553).  At issue: the freedom of churches to select religiously commissioned teachers for their religious grade schools.
We have filed a friend-of-the-court brief at the Supreme Court on behalf of our organization and the InterVarsity Christian Fellowship/USA – defending the ability of churches and church schools to select their ministerial employees without government intrusion.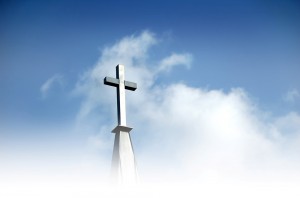 The truth is no government agency or court should be dictating to a church the roster of its religion teachers. Government clearly has no business choosing priests, rabbis, or ministers. Nor should government agents be ordering church schools to hire or retain teachers the school does not want.
The Hosanna-Tabor case involves a religiously commissioned teacher who taught in a Missouri Synod Lutheran school but was fired after she became confrontational with the school administration. The federal EEOC and the teacher herself teamed up to sue the church, claiming the church "retaliated" against her for threatening to sue over a medical disability.
A federal district court threw the case out on the grounds that the so-called "ministerial exception" to employment laws barred court review of the retaliation claim. But a federal appeals court reinstated the lawsuit, reasoning that the teacher's religious role and duties were outweighed by her instruction of the students in secular subjects.
The church then successfully petitioned the Supreme Court to hear the case.
In our view, the ministerial exception is absolutely essential to the independence of churches from the state. Fortunately, all of the lower federal courts agree that the ministerial exception covers clergy; the question here, however, is whether the ministerial exception also covers educational staff who teach religion at church schools.
The Hosanna-Tabor church is arguing that First Amendment protection for the free exercise of religion and the freedom of association, as well as the prohibition on the establishment of religion, all bar the retaliation suit by the school teacher.
Our amicus brief proposes an alternative way for the school to win: the Supreme Court should interpret the federal Americans with Disabilities Act (ADA) not to apply to cases like this. "Were the ADA to be applied to ministerial employees, the [provisions of the ADA] would require, in case after case, an assessment of religious matters," the brief explains. "Here, there can be no dispute that applying the ADA would, at a minimum, raise serious constitutional questions." The ACLJ amicus brief is posted here.
The Supreme Court will likely hear oral argument in the case in the fall and issue a decision sometime in 2012.