Today's Sunday Inspiration: Generosity doesn't come with a scorecard. Be generous when someone needs it or when it's the right things to do – not to get attention or praise and you'll be rewarded in ways you can't imagine.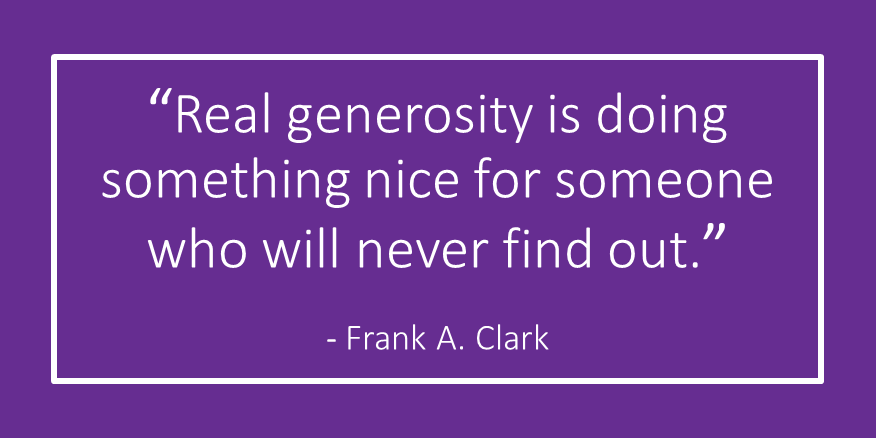 About Alex Blackwell
Alex Blackwell is a father, husband and writer.