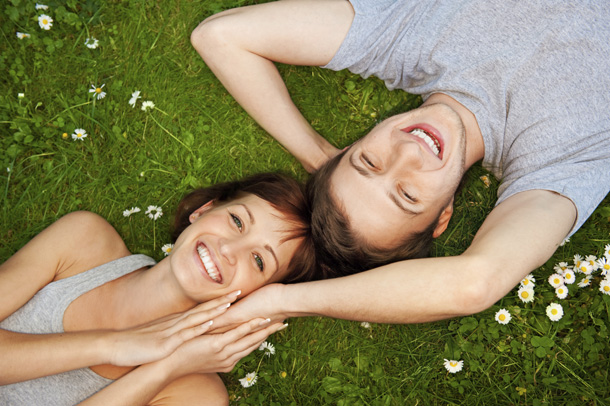 "The best and most beautiful things in the world cannot be seen or even touched – they must be felt with the heart." – Helen Keller
Have you ever had one of those days when it seems like there's nothing good left in the world? You start to feel discouraged and begin questioning everything. The feeling leaves you feeling empty and defeated.
To change your negative thoughts into more positive ones, remind yourself there is a lot of good left in this world – you just have to be willing to see it and then let your heart feel it.
Here are 10 wonderful things that will grab your heart and won't let go. These are the things you can rely on to restore your faith. These are things that will help you see the beautiful things once again.
1. Take a walk through the forest and open your senses. Smell the clean air, hear the soothing sounds and take in the beauty of nature.
2. Give yourself 10 minutes of golden silence. Sit on your back porch, sit on the couch with your head back or stand completely still in a beam of sunlight. Simply be. No talking, reading, watching; just be.
3. Reminisce about the happiest moments in your life, whether that was your wedding day, the day your child was born or a fond memory that makes you smile. Relish the memory and let it warm your heart and soul.
4. Do something kind for somebody else i.e. opening a door, carrying groceries or offering a smile. The look on their faces will bring you great joy.
5. Stargaze with someone you love.
6. Surprise your mom, sister, friend or someone else in your life by showing up for an unannounced visit.
7. Compliment a stranger and watch their face light up.
8. Stroll along the beach and pick up seashells. These quiet moments will create memories that last a lifetime.
9. Make a loved one breakfast in bed and experience their joy when they realize the effort you made.
10. Volunteer at a nursing home, hospital or soup kitchen. Helping others in need will remind you of all you have.
Image Source: Google images
About Alex Blackwell
Alex Blackwell is a father, husband and writer.