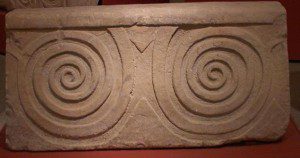 Dreaming is not fundamentally about what happens during sleep. It's about waking up. In ordinary life, we are often in the condition of sleepwalkers, going through the motions, trying to keep up with pre-set schedules and to meet other people's expectations and requirements. We let other people determine what's important. We let them define who we are and what we are able and not able to do and become. Ruled by habit and the need to get through the daily grind, we forget that our lives may have a larger purpose.
Dreaming, we wake up to a bigger story. The moment of awakening may come in a sleep dream, when we get out of our own way and it is easier for us to encounter something beyond the projections of the daily trivial mind and the consensual hallucinations that weave much of our default reality. The awakening may come in the luminal zone between sleep and waking that the French used to call dorveille, which literally means sleep-wake. It may come in a flash of illumination during a walk in nature, perhaps at the moment when the sun rises above the mountains and opens a path across a lake across a lake. The awakening may be hard-won. It may come at the price of illness, defeat or despair, of events or recurring disappointments that push us down and back so hard we have to re-vision and revalue everything we once held to be givens.
The initiation may come in the way familiar to true shamans, when a power of the deeper life seizes us and tears us apart and consents, when we are re-membered, to become our life ally. Angels can appear as fierce as tigers, or as tigers. We don't really need to go hunting our power; our power is forever hunting us. To awaken to the Guide in our lives, the one who does not judge us and is with us always, we don't have to cross the desert and fast on the mountaintop unless we have forgotten that the soul of the soul is always near, and is lost to us only when we are lost to him.