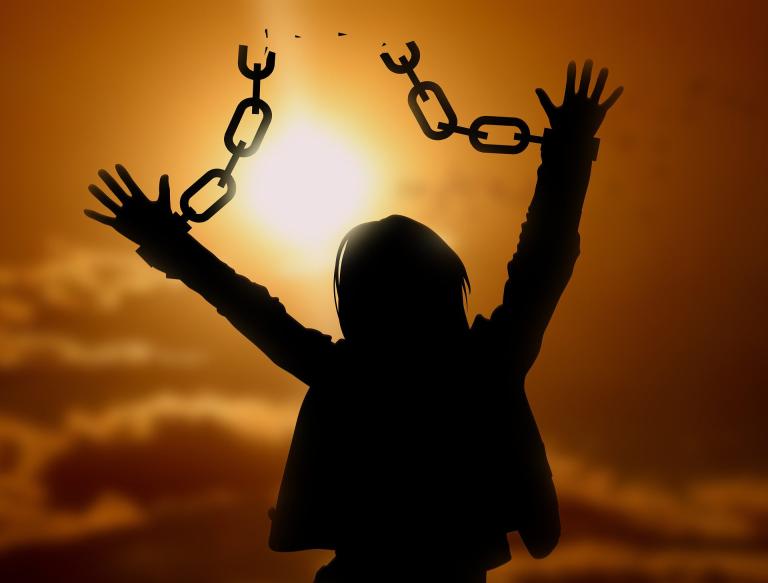 Letting go of the past is not always easy. Two women with different stories sit in my therapy office. They represent many who struggle with shame. One describes how premarital sexual memories haunt her in the bedroom with her husband. She has tried to put those images out of her head, but they become intrusive and she feels guilt and shamed by her past.
The other woman feels incredibly disgusted by her life when she was using drugs. And though she knows that substance use in a chronic brain disease that impacts judgment and impulsivity, she is depressed due to the hurt she caused so many people. Both are having difficult letting go and moving forward.
The question is why? Both have made amends, asked for forgiveness and are doing the hard work to make better choices. However, they remain stuck in their past despite the fact that we all have sinned and come short of the glory of God. No one has lived a perfect life except Christ. Intellectually, they know this but are having trouble accepting it.
An important part of the healing process is to recognize that Jesus is not their accuser. Because of Christ, they are justified to the Father, meaning once they confess their sins, it is JUST AS IF they never sinned. They live under grace not law. Thus, both need to stop listening to the accuser (the devil) and stop refusing the grace offered by Christ.
Accepting forgiveness is key to letting go of the past. This doesn't mean there are no consequences from mistakes or past sins. Sometimes consequences are significant and must be addressed. Therapy can help with the fall out of poor choices and mistakes. For example, we had to work on the intrusive images that plagued the young bride in her bedroom. And the second woman had to earn the trust of those she hurt. But allowing shame to cover them is not part of how grace works.
The enemy's plan is for us to live in bondage. His goal is to kill, steal and destroy. He does this by attacking our worth and trying to shame us. But we have the power through Christ to remove those chains. In Isaiah we are told to clothe ourselves in strength. To put on garments of splendor. "Shake off your dust; rise up enthroned, O Jerusalem. Free yourself from the chains on your neck, O captive Daughter of Zion" (Isaiah 52:2).
Let's look at the passage and apply it:
Put on your garments of splendor: We love to wear designer brands. If someone came to us and said, "I have these designer clothes I would like to give you, you wouldn't say, "No thanks!" Yet God says, you are royalty because of Christ's work. Assume your position Put away your soiled clothes and put on His beautiful garments. Accept the way he positions you once sin is confessed.
Shake off the dust: As an act of obedience and understanding of grace, accept His blood sacrifice that forgives your sins. Shake it off! The work is done and you are made clean. Going forward, you do not have to repeat mistakes of the past.
Rise up and sit enthroned: Stand up unashamed and take your position of authority. Your bondage is broken because of Christ. Stop listening to the lies of the enemy. Shame is based on lies; freedom is based on truth.
Free yourself from the chains: Notice this passage says, free yourself. You have the key to freedom-Christ's work on the cross. Appropriate what Christ did for you and unlock those chains. Sin is defeated and you are no longer under the chains of the enemy. Symbolically, imagine a sword in your hand. It is the sword of the Spirit (truth). Now, use your sword and sever the past once and for all. If the thoughts of shame return, use the sword (the truth of God's word) to defeat those thoughts. Replace those shame thoughts with thoughts of freedom and forgiveness.
Spiritually, let go of the past. You have been freed! Then do the work to create a better you going forward.