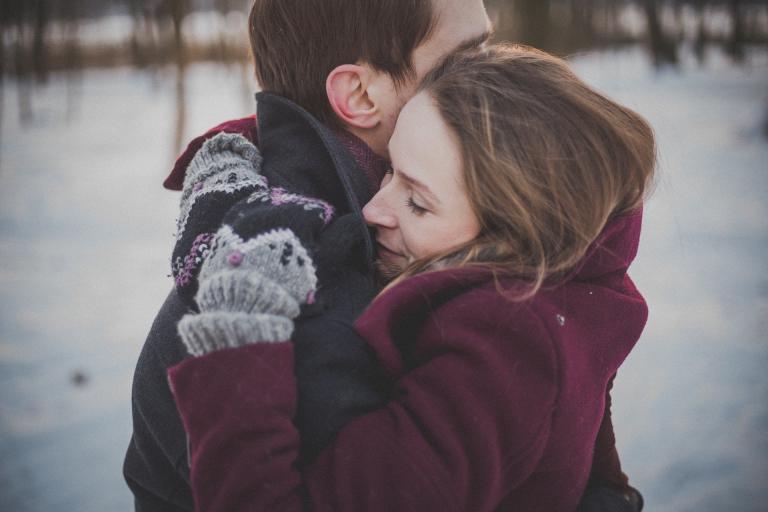 Once a year, we plan for a romantic day and celebrate love. Most of us will make dinner plans, buy cards and gifts to express our love and appreciation for that special someone. But after the Valentine's Day celebration, how do you score in the romance department? Are you keeping love alive post February 14th?
Honestly, it is easy to become comfortable in a long-term relationship and not do romantic things. Familiarity can lead to complacency. Loving a partner and actively showing it can be two different things. Unless we make an effort romance can die. So here are 10 ideas to try.
Write, "I love you," with lipstick on the bathroom mirror. It will be the first thing your loved one sees in the morning and will put a smile on his face! Do this on a random day. Now, if you don't want to write it on a mirror, try another location. I have a black board in my kitchen. Using the chalk, I can easily write a message.
Put sticky notes in your partner's purse, brief case, lunch box, coat pocket or anywhere that will create a surprise. Think how good it would feel to reach into your coat pocket and find a note of love expression; or when you open your lunch and find a note to read. It will bring a smile to your face and boost those love hormones.

Pick flowers on the side of the road or buy a single rose on the way home. Flowers do not have to be expensive! I have been married a long time and still remember how my husband, on our honeymoon, stopped by the side of the road and picked wild flowers for me. We captured it with a photo and it felt very romantic. So, what if you stopped by the grocery store one night and brought your loved one a rose? It's a gesture to say, I am thinking of you.
Cook together. Creating a meal together can be more romantic than you might think. A little flirting, a taste test with a kiss…well you get the idea. Make the kitchen a new place of romance.
Flirt at a public event. While you are talking to someone else, give her that "I am interested" look, brush past him in a sexy way, or smile across the room. Show interest in unexpected times and places.
Attend to your appearance. Sometimes romance doesn't spark because we get lazy and sloppy. We are visual people, so dress nice, fix your hair, brush your teeth and stay clean. Sounds basic but give your partner a visual image to desire. It will build your confidence as well as attract your partner.
Touch that doesn't necessarily lead to sex can be very romantic. Hold hands, cuddle, give a massage, put your arm around your partner, etc. We all love loving and soothing touch. And during the pandemic, we miss this. So, make more of an effort during this time to use touch to spark romance and closeness in your relationship.
Have private jokes, sayings and cues that only the two of you understand. Your own insider language can bring fun and intimacy to a relationship. Inside jokes and special cues that only the two of you know are a way to build romance. A nod to leave an event, a signal to meet in the bedroom…
Do something spontaneous or novel. This is the kick starter for a boring relationship. Novelty gets those love hormones activated and creates a feeling of bonding. It gets you out of routine and creates memories with emotional meaning. So, try something new. Just the doing of a new thing stirs up feelings of romance.
Get off of devices and look each other in the eyes. I know this is not new. But we have become attached to our screens at the expense of the people we love. When you put down the device, give eye contact and attention. This makes your partner feel important and increases attraction. Did you know that just staring into each other's eyes for 4 minutes can stir up feelings of attraction?
And if you need a little spiritual inspiration for romance, yes even the Bible can help. Read the book of Solomon together. It is filled with words and images of romance. After all, God created our bodies and romantic desires for each other. Let the Song of Solomon inspire you!
Ok, now you have some ideas. On February 15th…what is your next move?