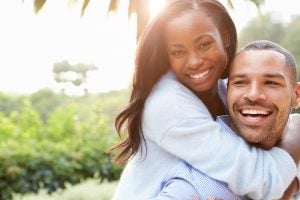 Most of you won't remember the old Newlywed Game that aired on television years ago. The goal of the game was to win by guessing your spouse's right answer to a number of questions. If you matched answers, you could win the game. The game tested how well you knew the person you recently married.
We all need to play the Newlywed Game on an on-going basis. Here's why.
In looking at what makes a relationship work, several factors are involved. One of those factors is how attuned you are to your partner and how well you know your partners interests, likes and dislikes. Are you familiar with the inner workings of your partner's world? If you don't know much about your partner, it is difficult to build a friendship and intimacy. And friendship is a basic foundation of any healthy intimate relationship.
Marital researcher, Dr. Gottman, suggests that in order to develop a martial friendship, you build what he calls love maps. A love map is a way to get to know your partner as a friend and lover. Begin by asking questions (hopefully you did this while dating). What is your favorite song, color, place to go to relax? What interests, hobbies do you like? Who would you go to for advice or help? What is one of your dreams in life?
You get the idea–the goal is to get to know that person intimately. It is amazing how many couples don't really know the inner thoughts and workings of their partner. They haven't built a love map. And without a map, you get lost. Problems come and you don't really understand how your partner is wired nor ways to help them. It is easy to drift apart when you don't know or understand another person.
Love maps help you grow as a couple. They are essential to keeping relationships strong. Developing a love map is a way to strengthen a relationship. We all want to be known by a significant other. The way you become known is to have conversations about who you are. This also stops emotional drifting because the more you know someone deeply, the harder it is to hurt them. The more you know your partner's fears, dreams and expectations, you are building a love map.
And if you want a spiritual analogy, God wants a love map with us. He wants us to communicate intimate things with Him in order to develop a closeness. He sees our heart, knows our dreams and desires and wants to partner with us to bring us a fulfilling life. And He loves us no matter our flaws and is in our corner. What a great model to carry into marriage.