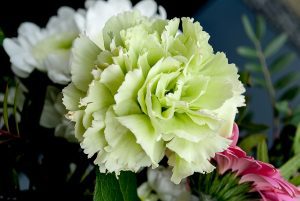 Mother's Day has been with us since 1914! But I had no idea the holiday was so controversial in its history. It actually had roots as a Christian festival known as Mothering Sunday. It fell on the 4th Sunday in lent and was a special service in which the church faithful would return to their "mother church."
Eventually the day became secularized and its American founder, Ann Jarvis, denounced it later because of how commercialized it became. She spent part of her life trying to get it removed from the calendar. Here is why.
Ann was from West Virginia and was dedicated to helping women know how to properly care for their children. She began Mother's Day Work Clubs as a way to unify women after the Civil War. Later, her efforts went to creating Mother's Day Friendship Day– a day to help reconcile Union and Confederate soldiers.
When Ann Jarvis died in 1905, her daughter (also Ann Jarvis) wanted to honor her mom and all the sacrifices she made for her children so organized the first Mother's Day in a church in West Virginia. In addition, she helped organize an event that thousands of people attended at a retail store in Philadelphia.
But you may be surprised to learn that the daughter, Ann Jarvis, remained single and childless her entire life. Still, she fought to get Mother's Day as a national holiday to honor women. She started the Mother's Day International Association to help promote the day each year. Success came when President Woodrow Wilson signed a document to declare Mother's Day the second Sunday of May in 1914.
Ann's original idea was to wear a white carnation as a badge to signify the honor of mom while visiting her and going to church. When the day became official, florists liked the idea and added flowers to the celebration. But Ann eventually became disgusted with how commercialized the holiday became and tried to get people to stop buying flowers and cards.
Her outrage translated into a campaign against the day, trying to get the name, "Mother's Day" removed from the American calendar, spending most of her money on law suits. At the time of her death, she denounced the holiday. Yet, here we are–all these years later! Moms will get phone calls, cards, candles and yes, flowers. And even when I was growing up, churches still handed out white and red carnations depending on whether your mom was alive or deceased.
Obviously, Ann lost her battle to denounce the day. Sorry, Ann, I like the tradition and am grateful for a day to honor moms. I will spend the day at church and enjoy whatever flowers come my way!