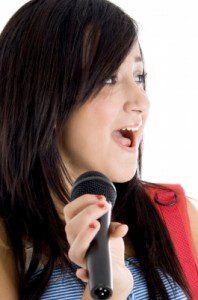 Turn off your TV and stop watching all the shows about betrayal, revenge and hurting people. And stop listening to all the cultural voices telling you that you aren't good enough and need to improve.
I've got a simple way you can start feeling positive emotions like trust, love and acceptance.
It involves a hormone made in your brain that travels to the base of the brain by being secreted by the pituitary gland. Most of us have heard of it because of child birth and breast feeding.
This hormone called Oxytocin, does more than aid reproduction. When it comes to social bonding, it performs! Oxytocin has an impact on our feelings of relaxation, trust and psychological stability. It can even reduce stress responses. And it is involved in the first stages of romantic love.
So here is an easy way to release it and start feeling better about your fellow man!
Join your church choir or a singing group. When you sing in a group, oxytocin pulses through the brain and those feelings of trust, love and acceptance starts to flow. This is why you hear choir members talk so lovingly about each other and feel bonded to their group. Oxytocin is leading the way. The brain is increasing its production of oxytocin when you are belting out those choir numbers together. And the benefit to you in the positive feelings of trust and love, not to mention the beauty of worship.
So if you want to feel bonded and accepted, join a choir or singing group. Or think about playing music with others–it does the same thing.