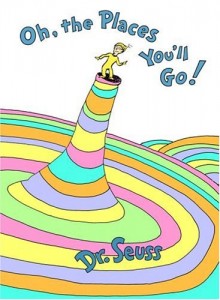 Dr. Seuss' Oh, the Places You'll Go has inspired adults and children alike with this story of travel and discovery. I mean really, what graduating senior hasn't heard this book during that final graduation ceremony?
There's a deep message of transforming your life, thinking creatively outside the box, and having the courage to explore. But this book offers an even deeper message. A message to move past what's comfortable and what's known. It even dares the reader to reach far beyond his or her comfort zone.
Who knows the places you'll go in your own life!