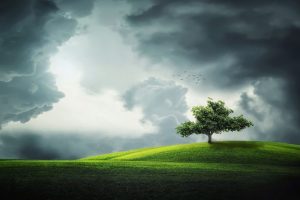 We can all use encouragement and positivity. Some days you might feel like the universe is against you. But the universe is actually there to do your bidding. If you need help, say it to the universe. State a clear intention. Believe in your wish and that it will come true. And then don't give up, but take small steps to help manifest your wish.
Here's five Law Of Attraction quotes to help you along.
"We can have whatever it is we choose, I don't care how big it is. You become what you think about, but you also attract what you think about most." – John Assaraf
"When you're feeling joyful, you are giving joy, and you'll receive back joyful experiences, joyful situations, and joyful people, wherever you go. From the smallest experience of your favorite song playing on the radio to bigger experiences of receiving a pay raise — all of the circumstances you experiences are the law of attraction responding to your feeling of joy." – Rhonda Byrne
"Now you get that you are the creator of your destiny. Imagine what you can do from this day forward, with what you now know. What will you do with the moment? How will you seize the moment? No-one else can dance your dance, no-one else can sing your song, no-one else can write your story. Who you are, what you do, begins right now!" – Lisa Nichols
"Glorify who you are today, do not condemn who you were yesterday and dream of who you can be tomorrow." – Neale Donald Walsch
"Some changes look negative on the surface but you will soon realize that space is being created in your life for something new to emerge." – Eckhart Tolle
These law of attraction quotes all give the same idea. You can get into a better space and situation if you believe you can do it. Use positivity. Don't listen to negative thoughts. Stay focused. Persevere, and don't give up on your dream!
Find me on Twitter @tereziafarkas
Thanks to Richard Paylor of The Secret Law of Attraction for the quotes