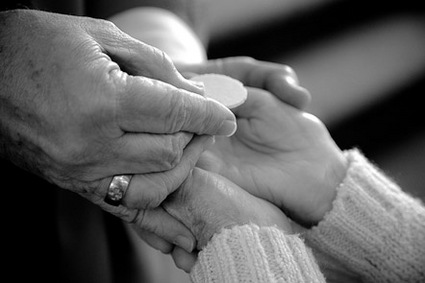 That's the name of an ambitious, surprisingly powerful project undertaken by photographer Steven Golder. He's been taking photographs of hands — some of them breathtaking in their simplicity and beauty — but not just any hands.
They are the hands of priests.
Some of the poses are pious, others pedestrian. But each and every one tells a story about what it means to minister to people in a wide array of circumstances.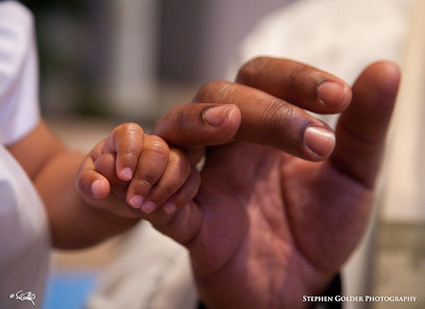 A few weeks back, Steve contacted me and said he was going to be in New York. He was planning to expand his project to include other vocations. Could he stop by the newsroom and take some pictures of my hands? I didn't quite know what to expect, but I liked his work and appreciated the impulse behind it. I agreed.
He came up and spent some time wandering around our studio. We interviewed him for "Currents." (You can watch the interview here.) . And he took several photographs of my hands. My favorite, I think, is the one below. Yeah: that's my world in a nutshell.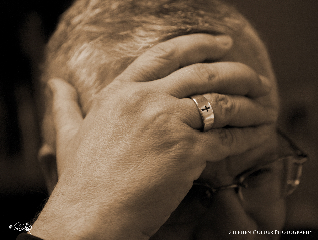 Check out the rest of Steve Golder's work at his website.I think you'll like what you see. (He also describes the genesis of the project and how it was used during the Eucharistic Congress in Atlanta last year.) He's challenging us to look at the work we do, and the tools we use, in a new way.
Also: I can't help but think some of these images would make beautiful greeting cards, or gifts for an ordination. They might even serve as the basis for an inspiring book on vocations.
I hope Steve Golder's work finds a wider audience. He deserves it.