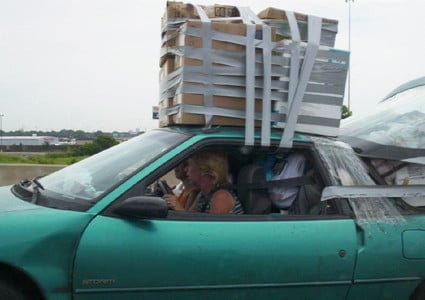 After 15 happy months here at Beliefnet, and several weeks of hand-wringing and finger-drumming while I make up my mind, I've decided to pull up stakes and relocate "The Deacon's Bench" to another site. Beginning next Monday, December 13th, you'll find The Bench over at Patheos.com.
You can get a sneak peek at this link. (Pardon the dust. It's a work in progress. Once we hang some drapes and put down the rugs, it will feel a little homier.)
I'll be pestering you with reminders over the next several days, but I hope those who have been loyal readers for the last three years — and those who have just discovered The Bench recently — will drop by my new digs. It will be the same old Bench, but with a fresh coat of paint and, I hope, some engaging and thoughtful conversation.
This wasn't an easy decision to make. Beliefnet has been wonderfully supportive of my work, and I'm sure that's one reason (among many) why the readership has nearly doubled over the last year. But for a variety of reasons, this seemed like a good time to make a move.
I'll be posting here until then, so feel free to weigh in, vent, ponder, pray or just take a load off if you're in the neighborhood.
Meantime, excuse me. Gotta go get more boxes at the supermarket …