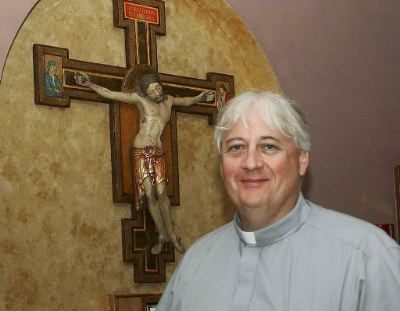 A local paper in Maryland has thrown the spotlight on a couple of newly ordained deacons in the Archdiocese of Washington.
David Divins, of Jesus the Divine Word parish in Huntingtown, did not always know he had a future as a deacon. In his 20s, he said, God was not an important part of his life.

"I was an oceanographer and a devout heathen 'til I had a conversion," Divins said.

Though his return to God was a rocky one, Divins said he believes that his background helps him serve young people who may be contemplating a lifestyle that does not leave much room for God.

"Who better to let you know you don't want to go down a path than someone who's done it and realized it was a bad experience?" Divins said.

Divins began his studies to become a deacon while he was living in Boulder, Colo., and then transferred to the Archdiocese of Washington when he moved to Sunderland in January 2006.

While his family stayed behind to finish the school year, Divins spent his weekends in Maryland interviewing churches in Montgomery and Calvert counties. After his second visit to Jesus the Divine Word, he knew that was the right church home for his family.

"The people and Father Dan [Leary] had a combination of openness and welcoming that made you feel part of the group even though you just walked in that day," Divins said.

Leary explained that as a deacon, Divins has the primary responsibility to serve the church by assisting at Mass, preaching, witnessing marriages, blessing people and things, and performing a social ministry to the needy, poor and sick.

Each deacon receives his official appointment to a specific ministry after his ordination in a private meeting with the Archbishop.

"He chose to serve at Calvert Memorial Hospital, and the Archbishop appointed him," Leary said.

The Mass of Ordination was especially meaningful for Divins, in part because men he'd gotten to know while studying for the diaconate in Colorado had come to Washington to serve as clergy for that Mass. It also was a time to prayerfully consider the work God was doing in his life, and to see his role in the world and in the church.

"Ordination was a very humbling experience for me, especially when we prostrate ourselves during the Litany of the Saints, lying on the floor, praying for help," Divins said. "That was a turning point for me: the surrender, there. I'm God's, so to speak."

Though he has only been an ordained deacon for less than a month, he has seen a great transformation in his life, and in the lives of his family, during the years that led up to his ordination.

"The effect of the process has had a tremendous benefit to my family. It changed the way I lived, which was changing the way we lived," Divins said. "It's not just about the man. The husband is ordained, but as a married couple the ministry has to be together."
Read much more at the link.