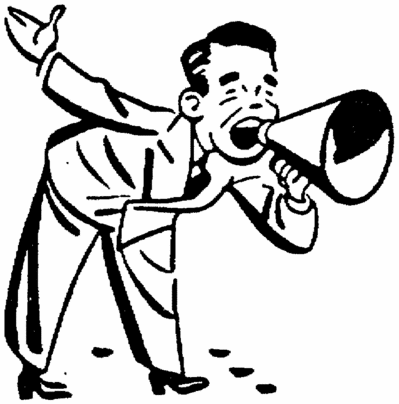 That might become a familiar refrain in some parishes, if they haven't switched to a new wireless microphone.
Churches across the country are among those who might need to switch the kind of microphones they are using if they have outdated wireless microphones utilizing the 700 MHz band on the frequency spectrum.

The Federal Communications Commission, effective June 12, has reserved 700 MHz for the exclusive use of public safety workers and first responders.

One effect of last year's transition to digital television was to clear out TV stations from that part of the spectrum, according to Matthew Nodine, chief of staff of the FCC's Wireless Telecommunications Bureau.

But getting what could be potentially thousands of wireless mic users to vacate that spot, despite the FCC's best efforts, is a tougher task.

Nodine, in a June 25 telephone interview with Catholic News Service, said he reached out to 43 national organizations, including the U.S. Conference of Catholic Bishops, to help spread the word about the looming obsolescence of 700 MHz wireless mics, a decision that was finalized in January.

He estimated that only 10 to 12 percent of all wireless mics made used that part of the spectrum. Nor were churches the sole users of the wireless mics. Cheerleaders and even store-bought karaoke machines possessed wireless mics that used the 700 MHz bandwidth.
Check the link for details.