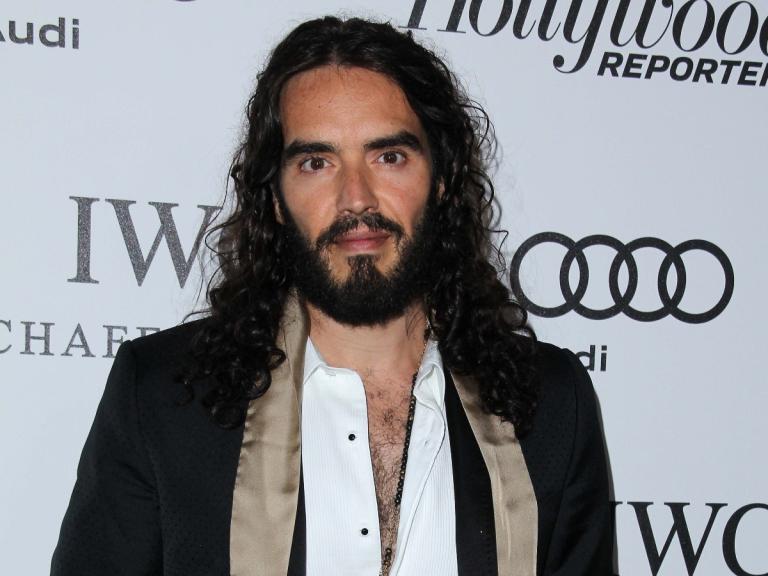 Actor Russell Brand has waged war against groupthink, pushed the envelope as a free thinker and battled drug addiction. However, he didn't do it alone. Brand recently talked to Fox News's Tucker Carlson on "Tucker Carlson Today" to discuss how he became the man he is today, highlighting that faith kept him afloat.
Brand said, "Like many desperate people, I need spirituality. I need God, or I cannot cope in this world. I need to believe in the best in people." He continued, "I need to believe that there are new alliances possible, new ways of us communicating because I see atrophying and corrupt systems delivering yet more misery to people. I think it's increasingly necessary that we find new ways of framing the conversation and looking into our hearts when we're speaking."
In a two-part series, Brand discussed the need for change and how people should assess their intentions while interacting with others and to overcome the issues creating problems to facilitate the necessary change. He said, "Are we being kind? Are we being loving? Are we being the best that we can be? On whose behalf are we speaking? And what is my intention, moment to moment? Am I doing this for self-glorification? Am I doing this because I have obligations to rumble the platform I'm on? Or am I doing this because I genuinely believe that a better world is possible and that world is born individually within each of us, moment to moment? And it's possible to change. I genuinely believe in change."
The 47-year-old comedian and actor told Carlson that he keeps others who are recovering around him for the sake of his "wellness, spiritual well-being, and growth" for his time as a drug addict. Now, he focuses on a philosophy of kindness, self-improvement, and acceptance of others and their opinions.
Brand said, "In a way, I've simply remained connected to the conditions I'm from. I'm a recovering alcoholic and drug addict, so that means that wherever I go, I have to spend time among other people in recovery for my own wellness and spiritual well-being." He continued, "As much as I might enjoy the feeling of privilege and luxury. I remember what reality is. I remember that my wellness is contingent upon spiritual connection, upon certain values and principles, and they involve sacrifice and self-scrutiny about my own conduct and behavior, which often falls short. I'm working on improving myself."
As CBN's Faithwire has extensively reported, Brand has long discussed God and has seemingly been on a journey of discovery and understanding. In a 2017 episode of his podcast, "Under the Skin," he asked former atheist Alister McGrath and Christian apologist: "Is there any point in God?"
It seems Brand has now found that point. This past December, he also celebrated the 20th anniversary of his sobriety, expressing gratitude to those who helped him along the way. "Because what I have been taught and shown is that it is impossible for a person like me not to drink and use drugs unless I have sufficient ongoing support from people that understand what it's like to feel that drugs or alcohol, or, you know, certain behaviors are necessary in order to feel OK," he said at the time.