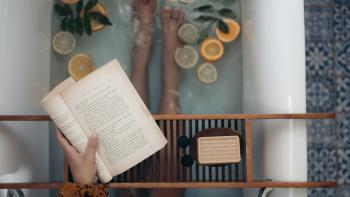 When the pandemic hit in 2020 it caused a huge disruption in our lives that took an emotional toll on everyone. COVID forced people to change their behaviors to help slow the spread of the virus and that included putting a halt to very active social lives.
These changes had an impact on mental health from increased anxiety, new fears, and too much stress that people now had to learn simply how to get through it. According to a survey from OnePoll, the millennials and Gen Z learned to just go with the flow and focus on their self-care needs after having a "self-awakening". By prioritizing their mental needs first, they were able to cope with the pandemic and ensure their future selves would thrive.
What Are They Doing?
The study which surveyed 2,000 young Americans under the age of 40 reported most respondents had a six-step self-care routine. But just what are they doing?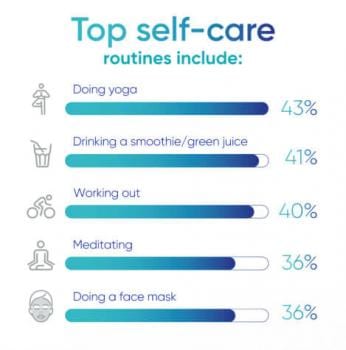 The popular routines consisted of activities like yoga, meditation, and exercises that are known to increase endorphins. Respondents also said they used other self-care activities like reading, enjoying a glass of wine, or taking a long dip in a bubble bath to feel good. Bubble baths with a good book and a nice glass of chardonnay should be mandatory in the self-care routine.
It seems that the younger generation has realized that when life throws you a curveball you just go with the flow and learn to adapt. Instead of adding stress to an already overwhelmed mind, body and soul, respondents decided to try out coloring books, cleaning, and organizing, throwing spontaneous dance parties, and straight-up yelling.
One respondent stated "I would tear my way through two pints of ice cream while doing a deep-conditioning hair mask, a gel sheet mask on my face, and an acid foot peel while chilling with my furbaby watching horror movies. So relaxing!"
I think everyone can agree that 2020 was one of the most stressful years we've had in a very long time. Self-care has been the absolute best way to increase happiness, reduce stress and take time to simply appreciate the little things in life we often overlook.
While most people are using self-care home routines, it's safe to say that places like spas, gyms, salons, etc., will see a huge influx in business once restrictions are lifted as people are craving in-person experiences. Self-care is not a one-hit-wonder and just something people used to get through the pandemic. It is a process that 69 percent of respondents said they were going to dedicate more time to.
Getting ahead of your mental wellness is only going to benefit your life. The Mayo Clinic explains on their site that stress just does not affect your body, it also affects your thoughts, feelings, and behavior. Leaving that stress unresolved could contribute to other illnesses like high blood pressure, obesity, and heart disease.
Surviving a pandemic was already a challenge in itself risking your mental well-being shouldn't be an option. Seven out of 10 respondents agreed that starting or increasing self-care routines was an investment for their future well-being. Regardless of age, everyone could benefit from this survey, and hopefully if already not motivated then become motivated to put your health first and pick up one or two new self-care routines to try out.
One could argue that the surge in self-care routines for the younger crowd could be sparked by trying to stay on top of the latest viral trend but looking past the OnePoll survey to other available studies have shown that the millennials and Gen Z have been increasing self-care routines from the money they spend on items and activities to the time they spend on routines for a few years now.
Young Americans today are paving the way to a better world because mental wellness is crucial for a happier and stable society.