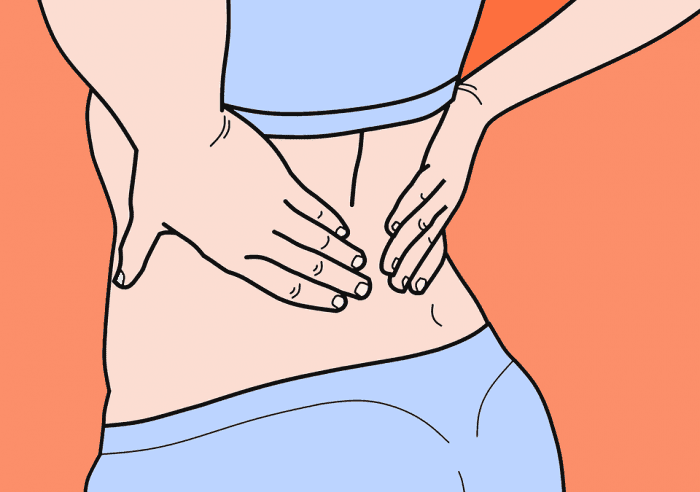 Working remotely is causing more back pain for nearly a quarter of Americans.
According to a new survey commissioned by Preparation H, COVID restrictions are causing more people to be inactive. Now, the average person is spending an additional four hours a day sitting down versus being up and active.
The Preparation H survey had a goal to uncover the at-home habits of 2,000 Americans. In the process, they discovered that quarantining, working from home, and social isolation were harming the backsides of many Americans.
Social isolation isn't helping, leaving more Americans with more excuses to lay around and do very little. As a result of this inactivity, a reported three in five Americans had experienced new aches and pains due to how inactive they've been since the quarantine started.
Now, with four in five Americans spending more time at home consistently, this has had unforeseen impacts on health and overall lifestyle.
According to a recent OnePoll survey, 74 percent of respondents found themselves sitting for increased periods of time compared to before the pandemic.
It makes sense if you think about it. Americans are now spending at least six hours a day sitting down. Then, thirty-nine percent are in physical pain because of the amount of time they've spent on their backside. This is even worse for those working from home, with 22 percent finding themselves with backside discomfort and pain.
"While it's no secret that increased sitting can impact elements of health like posture, there can also be a correlation between sitting for extended periods of time and backside discomfort including hemorrhoids," Brett Henige, Senior Brand Manager for Preparation H, said in a statement.
It isn't just working from home that is causing greater back pain. During the pandemic, more people are sitting down, watching television, streaming, and scrolling through social media.
"Too much time spent sitting can put excess pressure on your backside, which can have some unpleasant effects. To that end, nearly one-quarter of Americans have suffered from hemorrhoids since spending more time at home in 2020," Henige said.
Do you find yourself spending more time on your butt? Is it causing you more back pain?