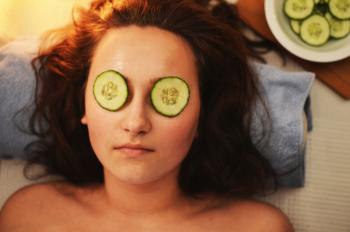 Wellness has become a global trend that has people taking their health into their own hands by experimenting with bizarre wellness and health regiments. Wellness means different things to different people, and the $4.5 trillion industry offers a vast universe of practices, products, and refashioned belief systems that people abide by in the name of healing and health.
(Un)well is a new six-part Netflix docuseries that uncovers the shadiness behind wellness, highlighting the good, the bad, what's proven to work, and what's proven to be dangerous within the wellness industry.
"There's a lot of conflicting information and misinformation out there, and there's not a lot of hard data and testing done," executive producer Erica Sachin told the Guardian on the motivation behind the series. "We felt like it was the perfect time to look at this industry that's blowing up and try and help to sort out some of the fact from the fiction."
And perfect time it is. The wellness industry continues to boom, and the current global emergency has left lot of people eager to maintain their sense of wellness. (Un)well walks viewers through popular trends in the wellness industry like essential oils, human breast milk, fasting, tantric sex, ayahuasca, and bee-sting therapy. The series also highlights businesses that have capitalized significantly off of these current trends and interviews health experts who debunk these trends and practices. Most of the scientists interviewed explain how easily people can be manipulated into investing in products and treatments that haven't been scientifically proven to work-or be safe.
Keeping their intent clear, (Un)well doesn't aim to persuade people to do or not to do anything. The main objective of the series is to provide information on wellness trends from the people who use them, profit off of them, and those opposed. The choice is left up to the viewer to decide what and how they will use that information.
"I don't think it's black and white," said Sachin. "It's much more complicated than that. That's why I think it's important to hear from the different sides, to be able to listen and take in the information and then synthesize it, each person for themselves."
Check out the trailer for (Un)Well below.