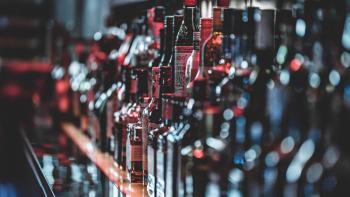 In a world where essential items such as toilet paper, milk, and eggs are becoming harder to find, there is one item that has become much easier to find on shelves-alcohol.
U.S. governors have recently relaxed state alcohol regulations to permit home deliveries and take out for alcoholic beverages. Evidence suggests the recent adjustment to laws has led to people buying more alcohol and they're buying it in larger quantities. A survey conducted by Nilsen found that off-premises sale of alcohol have spiked 55% nationwide as the stay at home orders were being signed by state officials.
Especially during a pandemic, it can be easy to self medicate with alcohol, but it's important to note that although alcohol can help with reducing anxieties, it's also a depressant. Whether it's used to decompress from the stress of the pandemic or trying to maintain a social life, it's important to be aware of the short term and long term health impacts drinking large consumption's of alcohol can cause.
In short term, the alcohol abuse can suppress multiple aspects of the body's immune system response, which could also affect the ability to fight off infections like COVID-19. Chronic or binge drinking can damage functionality in the lungs, gut, and blood brain barrier.Excessive alcohol use can weaken the immune system and WHO (World Health Officials) officials are urging governments around the world to limit alcohol consumption to help avoid further spread of the virus.
Spiked off premise alcohol sales and home consumption are also expected to be linked to an increase in interpersonal violence. With stay at home orders in place, violence within homes are becoming more frequent and dangerous.
As far as long term effects, previous studies indicate that alcohol abuse or dependency symptoms were discovered among people in the years following a catastrophic event. The coronavirus is causing people to pick up heavier drinking patterns that will show up in higher alcohol use disorders in the future.
The WHO is advising people to avoid alcohol all together to avoid compromising their own immune systems and risking the health of others. It's important to remain vigilant during these times to ensure decisions that involve self, family, and community are being made consciously.
If you do find yourself wanting to partake in social drinking during quarantine, it's important to keep track of how much and how often you'r drinking to avoid establishing any unhealthy habits.