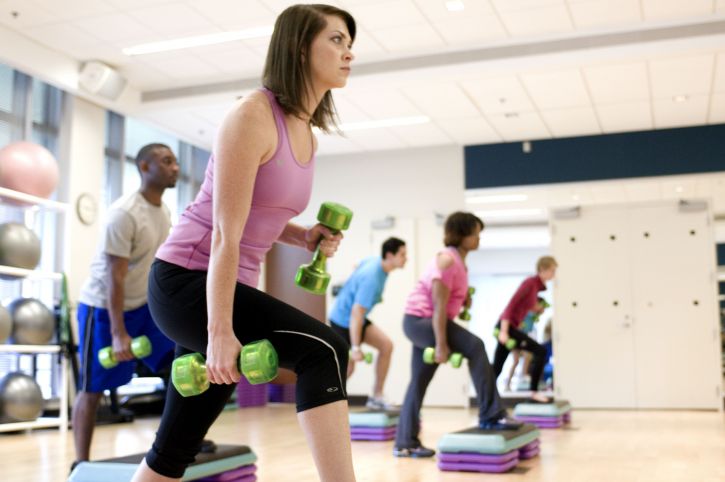 Why it's really harder for millennials to stay thin than it was for baby boomers.
A study published in the journal Obesity Research & Clinical Practice found that those who eat and exercise the same amount as people 20 years ago are still heavier.
Authors of the study looked at the dietary data of 36,400 Americans between 1971 and 2008, along with the physical activity data of 14,419 people between 1988 and 2006. The data was lumped together by the amount of food and activity, age and BMI. What they discovered was a surprising correlation.
A person eating the same amount of calories, taking in the same quantities of nutrients and exercising the same amount as a person of the same age back in 1988 had a BMI that was 2.3 points higher. Translation? People today are 10 percent heavier than people were in 1980s even if they followed the same diet and exercise plans.
But why?
"Our study results suggest that if you are 25, you'd have to eat even less and exercise more than those older, to prevent gaining weight," Jennifer Kuk, a professor of kinesiology and health science at Toronto's York University, said. "However, it also indicates there may be other specific changes contributing to the rise in obesity beyond just diet and exercise."
Kuk believes a few factors may be playing a role in making it harder for adults to stay smaller. These factors include exposure to chemicals that might be causing weight gain that may be altering our hormonal process. This may be disrupting the way our bodies put on weight.
She believers another influential factor is the larger use of prescription drugs like anti-depressants. These drugs and others have been linked to weight gain and the use of these drugs has risen dramatically since the '70s and '80s.
The study ultimately points to the fact that the weights of Americans today are impacted by factors beyond their control. Because of this, Kuk says society should be nicer to people of all body types.
"There's a huge weight bias against people with obesity," she said. "They're judged as lazy and self-indulgent. That's really not the case. If our research is correct, you need to eat even less and exercise even more just to be same weight as your parents were at your age."