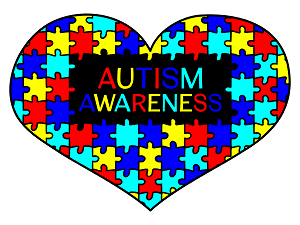 A recent study published in the journal "Pediatrics" estimated that roughly 2.5 percent of children in the United States are on the autism spectrum. The percentage is based on data from the 2016 National Survey of Children's Health which collected information from parents of more than 50,000 children. All children who have ever been given a diagnosis of autism spectrum disorder as well as those who currently have the condition were included in the estimate.
This number is significantly higher than the official report from the U.S. Centers for Disease Control and Prevention. According to the CDC, roughly 1.7 percent of children have autism spectrum disorder. The difference between the two numbers is believed to be due to more liberal parameters being used in the "Pediatrics" study.
"Prevalence is not growing that rapidly, although the CDC's data suggests it is still growing," said Thomas Frazier, chief science officer of the advocacy organization Autism Speaks. "What is happening is that these studies use methods that are a bit more liberal and inclusive than the CDC's methods," Frazier said. He stated that he preferred using the CDC numbers, but felt they were "likely a bit conservative."
The National Survey of Children's Health numbers, however, are likely too liberal. The study relied on parental reporting which is not validated by health and education records. The CDC numbers, meanwhile, may be slightly too low, but they remain "generally consistent with previous parent surveys and other direct prevalence studies where researchers directly screen for and attempt to identify autism."
Increased interest in autism has led to an increase in "identifying children who are perhaps at the milder end of the spectrum," said Daisy Christensen, the surveillance team lead in the developmental disabilities branch of the CDD's National Center on Birth Defects and Developmental Disabilities and co-author of the CDC autism prevalence report. That said, it has been noted that autism spectrum disorder is "particularly challenging to track" due to the fact that "there is no biological marker." As such, Frazier said, "Having prevalence estimates, even if there is some variation, helps us to advocate for improved screening, diagnosis, interventions and supports." Hopefully, such reports continue to become more accurate and enable medical professionals to better help autistic children.