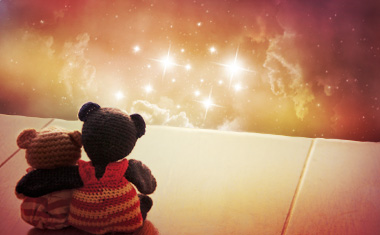 Here we are smack-dab in the midst of Gemini season, and as predicted things are action packed.
It's Memorial Day weekend, of course, and many of us have the day off. That's great, but also unfortunate cosmic timing because today is a perfect day for signing important contacts and having super-important meetings.
I must say the only meeting I'll be having today is with my boyfriend on patio with cocktails to discuss how we're going to celebrate my upcoming birthday. But hey, I guess that's a pretty important meeting, too right?
The rest of this week is expected to go from fun and flirty to cozy and cuddly as communication planet Mercury and love planet Venus both move from brainy Gemini into caring Cancer.
This will shift the energy dramatically, and set the stage for a sweet and sentimental time leading up to my birthday in a couple of weeks.
There's a lot more happening this week, of course, so if you want details on these and other key cosmic events, check it out. I didn't even tell you what Mars is up to this week, but that's because I've got the day off and I'm scooting outside. Happy Memorial Day!