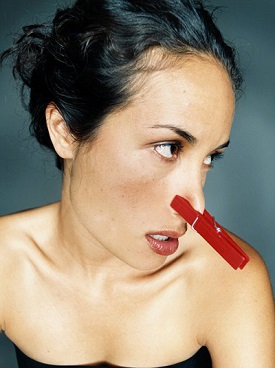 If something smells bad this week, it could be your own rotten thoughts stinking up your otherwise pleasant world!
Why?
Well, there are a number of cosmic events this week that could give us all a case of the blahs, even though everything is perfectly fine. So my best advice is to put some extra effort into getting out of your head this week.
This is NOT the week to skip your workout, because doing something physical, like going to the gym or taking walks in nature — or even just around the block on your lunch break — is the best way to combat this negative energy.
The key events to watch for take place on Wednesday, May 1 (May Day) and Saturday, May 5 (Cinco de Mayo), but we'll feel the effects all week.
First up, Mercury moves into Taurus on Wednesday, which puts our minds on our money and our lack of money on our minds. That's a built-in cosmic bummer for most of us for sure, right?
Don't worry, it's for the best — this is a time when we can really take a close look at our budgets and start getting practical. Like, did I really need those red, strappy sandals with the high wooden heels that cost the price of a fancy dinner and will never ever ever be worn on account of their sheer pain factor?
No, and on Wednesday I'll be reminded of that and probably return them.
We may also fight the blues on Saturday and Sunday, due to aspects between Mercury, Neptune and Saturn, as well as Mars trine Pluto. We may feel excited about something on Saturday, only to have our bubbles burst by someone of authority on Sunday.
This doesn't feel good, but if you can try to look at it from a positive angle, it will help you see the flaws in your plans so you can adjust accordingly and proceed in a better way.
Now what's that smell? Success! (See how I did that?)