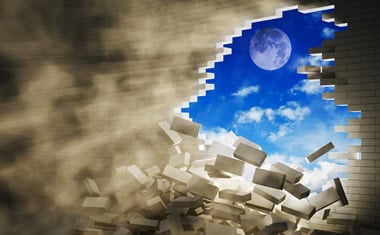 Batten down the hatches — and stock up on chocolate! Hurricane Sandy is bearing down on the East Coast of the United States, and it's being super-powered by the Full Moon in Taurus.
Astrologers are warning everyone to take "Frankestorm" very seriously, because this hardcore Full Moon happens at the same time there's a nasty square between Mercury, which rules transportation and communication, and Neptune, which rules water.
I don't wish to scare anyone with this information, but I do think it's important to be prepared and take care of one another during this time.
Part of my concern comes from the fact that Mercury also just moved into Sagittarius, which is a very bold transit in terms of communication. Frankly, people are less polite, less patient and more inclined to fight when Merc's in Sag. This worries me that there will be many fights and looting in the stress and aftermath of the storm.
Again, all we can do is prepare, try to remember to be patient and take care of each other.
And I was only half-kidding about the chocolate. Whenever there's a Taurus Moon we tend to indulge a bit more, so maybe if we have a few extra candy bars on hand to share it'll help calm some of the chaos of Hurricane Sandy.
Simple pleasures can work miracles. Be safe!
Learn more about the Taurus Full Moon and Hurricane Sandy at Tarot.com »