"Watch out that no one deceives you. For many will come in my name, claiming, 'I am the Christ,' and will deceive many." (Matthew 24:5)
Interpreting prophecy is profitable, and more than one person has made a generous living by "explaining" to the rest of us — be it by books, speaking engagements, or movies — what to expect as the end approaches.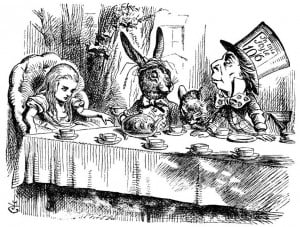 They tell us when it will happen (which is more than Jesus Himself claimed to know — Matthew 24:36), how it will happen, and what products we need to purchase to make our way through it. The end result (no pun intended) is that too many people live their lives in accordance with the proclamations of mere men, while others toss up their hands, say, "Who can know anything?" and skip past the difficult passages.
Jesus Gave No Date
One of these difficult passages is Matthew chapters 24-25, in which Jesus gives an answer to his disciples' question, "When will this happen, and what will be the sign of your coming, and of the end of the age?"
It's a fairly straightforward query, but any honest person reading the answer would have to conclude that the response isn't as simple, direct, and easy to grasp as what the prophecy interpreters lay out in their bestselling books. What's clear is that a lot of deception is involved, and many will come in His name, claiming, "I am the Christ."
Popular movies, myths, and comic book fare like to zing in on the Anti-Christ as the focus of this statement; others, with more reason, point to the many false teachers who promote prosperity doctrine, positive thinking, the power of living here and now, but in actuality, not a whole lot of people are going around claiming to be Christ Himself. Yet.
Group Think — And Groups Don't Agree
But in another way, they are, and have been doing so for a long time: Jesus had barely ascended to heaven before groups were being formed, creeds written, organized forms of worship enacted, to the point that most of us, by the 21st century, associate Christianity with some form of denomination (Baptist, Lutheran, Anglican, Assembly of God), establishment (the Holy Roman Empire, the World Council of Churches), division (Catholicism, Protestantism), celebrity voice (John Calvin, Billy Sunday, Billy Graham, Mother Theresa), or creed (Apostles', Nicene, Jerusalem).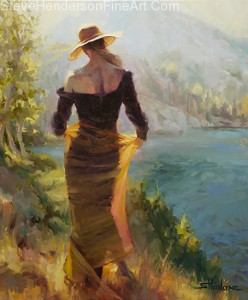 Our very concept of God is shaped by the teachings of these establishments or people — none of whom agree 100 percent, incidentally, and indeed, put side by side, many of them are diametrically opposed.
But one thing, many systems of men have in common: they define Christ for us in a way that He did not show or live Himself. Many Christians blithely accept the concept that God is stern, unforgiving, constantly picking upon us for our sins, more concerned about the length of our hair or whether or not we have a tattoo or attend church services than the condition of our heart. Indeed, it is strongly implied, the condition of our heart is defined by these things.
This is a false Christ.
If He doesn't line up with the Christ of the gospel: one who loves, accepts, guides, teaches, listens, and yes, gently — but in precisely the right way — chastens, then we must eschew the voices demanding our compliance, and watch out that no one deceives us.
Thank You
Thank you for reading Commonsense Christianity, where I constantly encourage Christians to 1) think for themselves and 2) read Scripture independently of the voices around them. It's fine if you want to attend a group Bible Study, just don't let that study — or that group — define and refine what you believe.
Posts complementing this one are
Cucumbers, Jesus, and Deception