"Whatever you do, work at it with all your heart, as working for the Lord, not for men . . . It is the Lord Christ you are serving." Colossians 4:23, 24
If you've heard enough church sermons, maybe you've run into the joke about the man who was caught in a horrible flood, and found himself on the top of his roof, looking down at the water lapping his feet.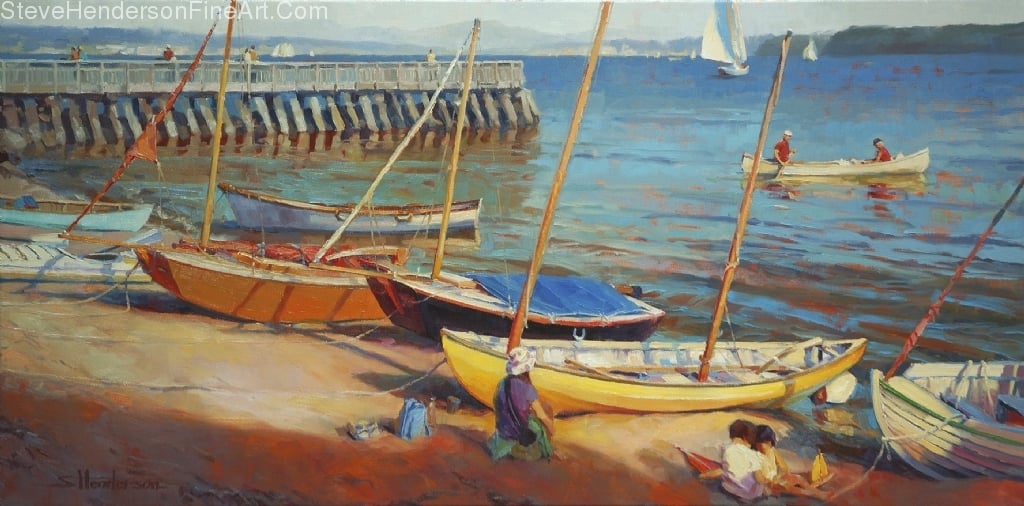 "Oh God," he prayed. "Save me!"
Just then a man approached in a canoe. "Get in!" he called.
"Oh, no thank you," the man on the roof called back. "I have prayed and God will send me help."
"Okay," the other shrugged.
Shortly afterwards a man floated by in a makeshift raft, and again invited the stranded homeowner in. Same answer — God would provide.
The third time it was a leaky rowboat, and for the third time, the man on the roof opted to wait — only by this time the water was up around his chest. Shortly thereafter, it engulfed and drowned him, and the man found himself in heaven before God.
"I prayed to you!" the man said in confusion, "but you never answered."
"Yes, I did," God replied. "I sent you a canoe, a raft, and a rowboat, and you said no to each one of them."
Leaky Rowboats
Sometimes, when we pray to God about a situation — our job, our marriage, our health, our family, our future, our hopes and dreams — it seems like He sends us a leaky rowboat — and I think He does, actually. While all we can see is the water in the bottom that needs to be bailed out, the single oar, and the lackluster appearance of the life preserver, it's easy to forget that the boat, though it's ratty and ugly, does manage to fulfill the one major function of a boat: it transports us through water.
It won't do it comfortably, it won't do it with any modicum of style or coolness, and it probably won't do it easily, but when our primary objective is to get off the roof and not drown, all we really need is something that floats.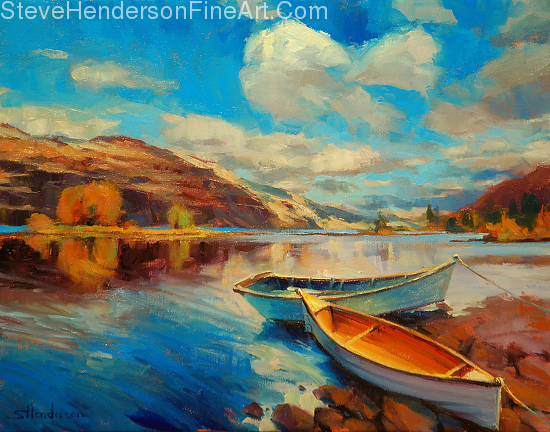 I was reminded of this recently as we negotiated a delicate situation that, ideally, would be resolved perfectly and well — in praying for the answer, I had it clear in my mind just what that answer should be. The major problem, however, was that achieving the perfect result was out of my hands. All I could see, six inches in front of my face, was one small thing that I could do:
One, small, insignificant thing, but the best thing about this thing is that it was, indeed, something I could do. So, I did it.
And then, as I got into the boat and steadied my balance from tipping, I saw a second small, insignificant thing — which grew out of the actions of the first — that I could do. So I grabbed the one oar, since it was better than nothing, and did that second small, insignificant thing.
It goes on — a second action leads to a third, a third to a fourth, and at some point you realize, though your feet are wet because there's always water in the bottom of the boat — which you keep bailing out with the bent-up tin can you found under the seat — you're still afloat, and the current is taking you somewhere.
"Oh, God — I Wish Things Would Work out!"
The problem remains alive and well, just looking different because you've done whatever little thing you were given to do regarding it, and while you still dream about a king-sized suite in a private yacht with an experienced captain and a working motor, you do acknowledge that you're no longer on the roof. Indeed, you're so far away from the roof that it's no longer visible.
Over the last several days, I have interacted with three separate people, facing three completely divergent, significant issues in their lives, who sighed,
"I just wish things would work out the way I wish they would!"
Oh, I hear that. I do, do hear that.
But at the same point, I know — from experience — that waiting, especially, is part of the job description, and that as members of our Father's household, it is an indispensable part of what He asks us to do, as we go about working for Him, and the kingdom of heaven.
When we pray, He does answer. But because it so very rarely looks the way we humanly expect it to, it is tempting to turn our backs on the rowboat. And while the boat is not really what we want, and it doesn't look like it will take us anywhere, our objections to it aren't strong enough to preclude our getting in.
We are asked to do nothing more than accomplish what is set before us, and the more insignificant and unimportant the task is — in comparison to the big requests we are making — the harder this is to do.
But the encouraging news is this: that's all we have to do, just the stuff set before us. And while it is frustratingly insignificant and so far from the mighty work that we are looking for, we "work at it with all our heart, as working for the Lord, not men, (because) . . . it is the Lord Christ we are serving."
He took five loaves and two fish to feed thousands.
Thank You
Thank you for joining me at Commonsense Christianity, where I encourage you, in facing an insurmountable issue, to leave it in the hands of the Person who is bigger than your problem.
Posts complementing this one are
The Future Looks Bleak When We Don't Have All the Information
Is God Keeping You on a Short Leash?