"Therefore, there is now no condemnation for those who are in Christ Jesus." (Romans 8:1)
Any time we are in an abusive or controlling relationship, it takes effort to emerge from it, our independence and self-worth repaired and brought back to health and normalcy. Information that we have accepted as fact or truth, which has been gently twisted to mean other than it does, has to be re-evaluated.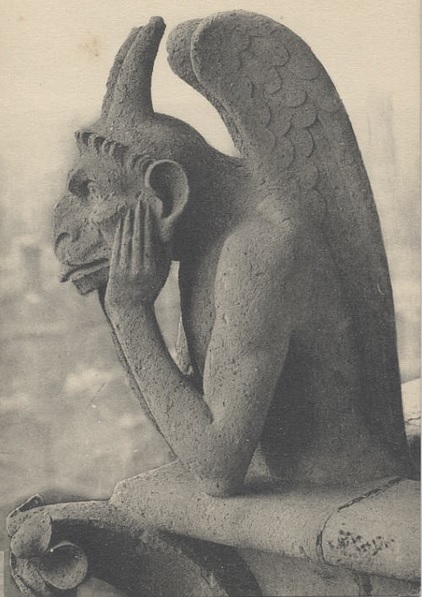 And often, the best way to see things clearly is to get away from the person, group, or organization that is exerting control over our lives.
In our case, it was the modern, corporate-influenced church establishment that had undue influence over how we saw God, our perfect and loving Father, and Christ, our gracious and compassionate Eldest Brother. So confused are some people about this love and acceptance that they simply cannot understand the verse at the head of this essay.
We were guests at a Bible Study once in which the participants agonized over the import of the verse:
"What does it mean?" they asked each other. "Because we know, of course, that God can't simply look past our sins and faults and accept us as is."
One thing we've noticed in interacting with people in abusive, dysfunctional relationships, is that the victim is always at blame for what happens to him or her: it is because of the way she acts, or something he says, or even a look on their face that the attack from their abuser comes. The abuser, quite cleverly, is always innocent, asserting that he or she was "provoked" by the victim. And while God is not an abuser, we humans easily create an interpretation of Him to fit the profile.
An Angry Father
I am reminded of the teaching I received in the evangelical system that Christ stands as a mediator between me and God, protecting me from my Father's violent, raging, and vehement wrath. I was safe, I was told, because Jesus (who had His own issues with me) was standing between my Father and me.
"But what if I want to stand beside Jesus?" I thought. "God will see me then, and will be so disgusted by me that He'll attack."
It's a valid concern drawn from the teaching: because we are wretched, awful, horrible, creepy, nasty sinners, it is only Christ's presence that enables our Father to be in the same room with us. So why would we want to be around Dad?
But this is not our Father of the Bible, nor the Father that our Eldest Brother, Jesus, taught us to seek:
East from West
"For as high as the heavens are above the earth, so great is his love for those who fear him," Psalm 103:11 rejoices. Unfortunately, the abused Christian will stop, frozen, at the word "fear," and stay there. However, the words go on (they all do — the Bible is meant to be read as a whole, with the concept of God's merciful love and grace prominent at the forefront of our minds):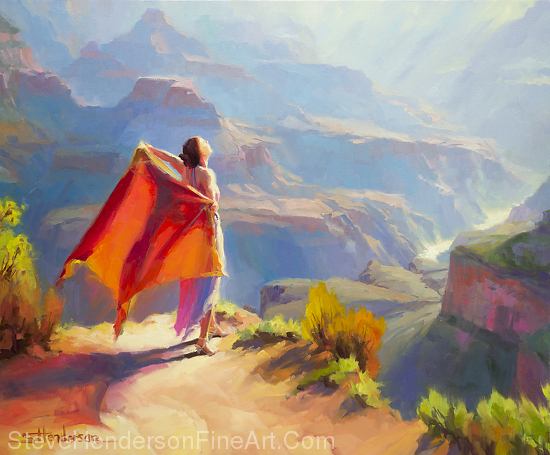 "As far as the east is from the west, so far has he removed our transgressions from us." That's an encouraging thought. However, when we dwell on it, eyes closed and a smile on our face, we're sure to be poked in the ribs and reminded:
"Don't forget your sins! Don't think that you can just rest in your sinfulness and expect God to love you!"
which makes me wonder if the apostle John was confused when he wrote 1 John 4:19:
"We love because he first loved us."
Jesus tells us John 14:9,
"Anyone who has seen me has seen the Father." It doesn't take much reading of the Synoptic Gospels to realize that the few times Jesus exhibits powerful anger, He is dealing with people who are focused on making money, or securing power, on the basis of His Father's name.
Many, many others, who "deserved" worst, didn't get it: read through Luke's crucifixion account in 23:26-43 and see how Christ reacted to those who sneered at Him for not saving Himself, to the soldiers mocking Him during His agony, to the criminal beside Him who hurled insults.
And to the other criminal, who also "deserved what he got," and who spoke up for the Brother he didn't know He had.
"Father, forgive them, for they do not know what they are doing," was Christ's pronouncement upon the mockers.
"Today you will be with me in paradise," was his response to the man dying at His side.
A Kind Brother, A Good Father
Surely, if Christ — who by His own words is in the Father, and the Father in Him — showed compassion and grace to those who vilified Him, why are we so convinced that He, and Our Father, are out to get us for every bad thought, every selfish action, every sinful desire that we give into?
Is this the way a wise parent guides and instructs his children?
Obviously no, although maybe not so obvious, because one tendency of evangelical Christendom is to encourage instant, almost military-style obedience from one's children, the lack of which theoretically shows up the parents' inability to fulfill 1 Timothy 3:4 — "He must manage his own family well and see that his children obey him with proper respect."
(There's nothing in the passage about snapping out orders, but there is mention of temperance, self-control, hospitality, and gentleness, attributes which, one thinks, should be extended to one's children as well as to those outside the family circle.)
We are far too ready to embrace condemnation as an inevitable, necessary part of our relationship with God, but before we wholeheartedly accept that this is the way things must be, maybe we should ask our Father:
Do you condemn me?
The answer is in Roman 8:1.
Thank You
Thank you for joining me at Commonsense Christianity. Years ago, when I first started seeking God's love and acceptance and mentioned to others that the God I had been taught was a condemning one, I was condemned by another Christian for, guess what? Not trusting God enough.
Posts complementing this one are
Does God Care If We are "Excellent"?
Looking for Love in All the Wrong Places
Child of God: You Are Much Beloved