Although it's been years since I've been in a regular church situation, I can still conjure up the feelings of dread I felt at "prayer time," sitting around a circle (we're told it's "intimate") and sharing details about our lives. The worst part was when we all bowed our heads and prayed for one another, for several reasons: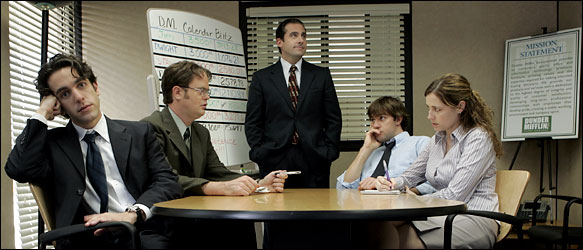 1) People mumble. They're looking down at their knees in the first place, and when they mutter low, fast, and fuzzy, even those with the best hearing (not me) can't hear.
2) We're all expected to participate. If there are eight people, and eight prayer requests, it is an unwritten rule that we each take one. The problem is, some people take two. Or, by the time we summon the courage to speak (not everyone thrives upon group attention), 5 out of 8 of the prayer requests have been taken care of, and we can't remember the other three.
Or, because people mumble, we're not sure if the request we're praying for has already been addressed.
Worst of all is when there's only one request left — ours — and one person who hasn't prayed yet — us.
3) It's awkward. Prolonged, uncomfortable silences ensue between prayers, because no one wants to start speaking accidentally and simultaneously run in with another person.
"Should I speak? Is it quiet? Or is someone else starting to pray?" It's back to those mumblers again (Point 1) — some of whom could be one minute into a prayer before we even realize they've been talking. Probably because they don't thrive upon group attention (Point 2).
4) It's Shallow. The very social awkwardness of it all (Point 3), coupled with people's understandable desire to not share, or pray, deeply private elements of their lives with a group of people who, if they are not strangers, do not consist entirely of extremely close confidantes, lends itself to superficiality.
This superficiality is underscored by the prayers themselves, many of which incorporate words like, "Lord," "Jesus," "God," and "Father" as punctuation: "We come before you, Lord, humbly, Lord, to beseech Thee, God, for Thy mercy, Father, in this situation."
Group Limitations
Because we can't get down to bare-naked, deep essentials, we are limited in what we say, and most corporate prayers could be completed, without the word-commas, in one short sentence: "God. John and Mary want to draw closer together," or "Father. Anne is hurt and needs healing." Neither John nor Anne would appreciate a prayer along the lines of, "God — John no longer has feelings of love for his wife, and he finds himself avoiding her company," or, "Anne's severe gastrointestinal problems are embarrassing, and they are keeping her from going out socially."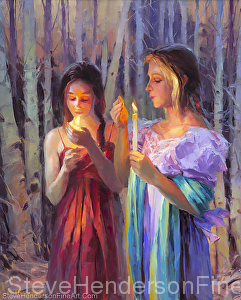 "But we are told to pray for one another!" one objects.
"Therefore confess your sins to each other and pray for each other so that you may be healed. The prayer of a righteous man is powerful and effective," James tells us in 5:16. (That last sentence is especially telling. One doesn't have to be a church leader or celebrity Christian to qualify for the "righteous man," part, and indeed, many an ordinary person fits the qualifications better.)
However, there is nothing in this verse that implies a corporate church setting, in the same way that the oft-repeated Hebrews 10:25 ("Let us not give up meeting together, as some are in the habit of doing,") is not limited — and indeed should NOT be limited to — a weekly church service, complete with interlocking chairs and professional worship team.
If we were truly meeting together, regularly and genuinely (read: informally, as part of our daily life), then we would be praying for one another regularly and genuinely. If we knew John or Anne closely and dearly, so much so that we ache when they ache and laugh when they laugh, we would pray about John and his wife, or Anne and her literal release from release, but privately — to our Father alone — and not aloud.
Our Corporate Culture
The very nature of the words, "corporate prayer," expresses its limitations: it is a group activity, and not just any group activity — in the peculiarly businesslike cultures where the term "corporate" is so freely used ("corporate worship," "corporate Bible study"), there is such a focus upon "proper group dynamics" that we forgo the benefits associated with a community of believers. Indeed, the word "community" has been overused to the point that it no longer means anything beyond a corporate group activity.
While there is nothing wrong with praying as a group — and indeed, done in a manner more creative, and thoughtful, than what most of us endure now it can be beneficial — the problem comes when people associate prayer — all prayer — with the big group activity kind.
Prayer Is a Conversation, Not an "Activity"
Recently, I was asked to write a prayer that other people could read and use in their private prayer life. I chose to write on loneliness, and the editor reading the prayer commented,
"This sounds more like a conversation."
Indeed it was — because that's what prayer is — and I had serious misgivings about publishing it, simply because it was so rawly, nakedly, vulnerably personal: without thinking, I wrote as I would pray, intimately, to my Father, and when I read it over I thought,
"No human being should see the inner thoughts of another."
This is true, and this is why, in a corporate setting, we don't express our true thoughts, fears, needs, and failures — because the Father alone is worthy of our soul's secrets:
"And when you pray, do not be like the hypocrites, for they love to pray standing in the synagogues and on the street corner to be seen by men . . . But when you pray, go into your room, close the door and pray to your Father, who is unseen.
"Then your Father, who sees what is done in secret, will reward you." (Matthew 6:5-6)
True, intimate prayer is a conversation between a believer and his Father, and when our only association with prayer is the group kind, we miss out on the real thing.
Pray, in a group — even a circle — if you want, but don't stop there. Be like Mary, of Martha and Mary fame (Luke 10:38-42), and choose the better thing, because it won't be taken away from you.
Thank You
Thank you for joining me at Commonsense Christianity, where you can't read me for long to realize that I'm not particularly excited about what passes for Christianity these days: group activities, supervised by leaders, no questions allowed.
Posts complementing this one are
Yes or No: Does God Hear Our Prayers?