The story of Mary and Martha in Luke 10:38-41 is a familiar one to many, especially women. The other day, I even ran across the term, "Martha Syndrome," which I'm sure I have, because of a pronounced tendency (according to every single member of my immediate, and a significant percentage of my distant, family) to be "anxious and troubled about many things."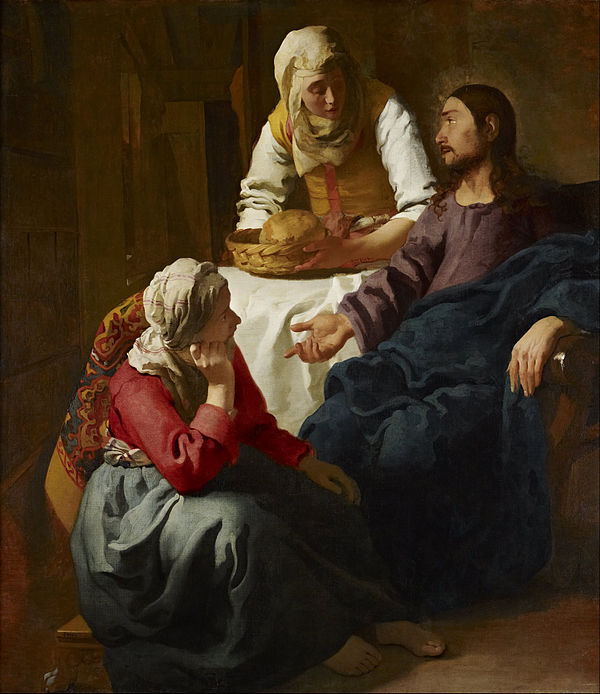 That's how the English Standard Bible quotes Jesus's words; other translations use synonyms like "worried," "bothered," "distressed," "distracted," "upset," and "disquieted." The God's Word translation uses the word, "fuss," which brings to mind Lucy from Charles Schultz's Peanuts cartoon.
Here's a reminder of the story:
"As Jesus and his disciples were on their way, he came to a village where a woman named Martha opened her home to him. She had a sister called Mary who sat at the Lord's feet listening to what he said. But Martha was distracted by all the preparations that had to be made.
"She came to him and asked, 'Lord, don't you care that my sister has left me to do the work by myself? Tell her to help me!'
"'Martha, Martha,' The lord answered, 'you are worried and upset about many things, but only one thing is needed. Mary has chosen what is better, and it will not be taken away from her.'"
People Need to Eat
Quiet honestly, I've always sympathized with Martha. As the mother of a large family, I know what people are like when they haven't eaten for awhile, and I also know that food doesn't prepare itself by itself. Martha had a household to take care of, and Mary wasn't doing anything — tangible — to help.
So Martha isn't a bad person — she is a socially adept hostess who knows the duties that are expected of her, and she performs them.
Mary, on the other hand, is not a lazy person (really, other-people-like-me, she isn't). While there's a tendency to think of Mary as a daydreaming mystic, it's highly likely that she, like Martha, knew the social duties demanded of her, but made a conscious, intelligent choice to put them aside in exchange for something more worthwhile:
Sitting, at Christ's feet, and listening to Him speak.
It's easy to say, in hindsight, that if we were given the opportunity today to do the same, we would drop everything and follow Mary's example, but would we? Would we really?
Because do we? Do we now?
It's Not Doing; It's Being
I don't mean getting up at 4 a.m. for Quiet Time or attending weekly small group studies at the church. I don't even mean reading the Bible on a regular basis, although this is an excellent option we have available to us to access Christ's words.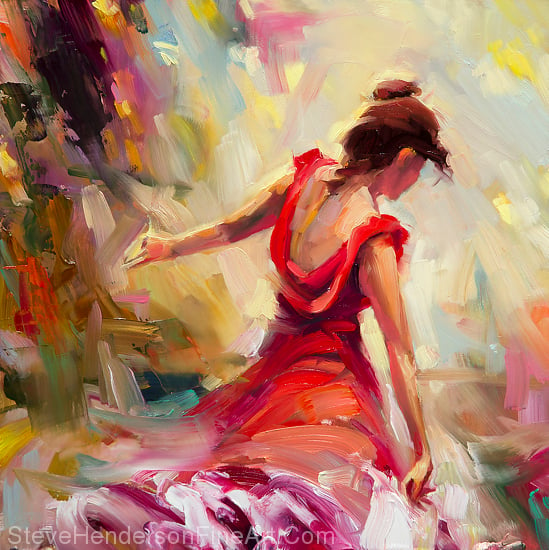 I mean, like Mary, walking away from the things that distract us, and choosing what is better.
So what, exactly, did Mary choose that was better?
Like many of Christ's pronouncements, this isn't made concretely clear, as in, "Mary has chosen me, Jesus, over the worries of the world," and while this is the standard, obvious, and frankly sensible way we generally interpret this verse, it's worth pursuing beyond the Sunday sermon.
My handy Greek lexicon tells me that the word "which," in verse 42 — "Mary has chosen the better part, which will not be taken away from her" (Revised Standard Version) can also be translated as "Who." This is in line with what Jesus, and the context of the story, appear to be saying:
Mary is sitting at Christ's feet, as opposed to running around doing things.
There's nothing wrong with doing things — indeed, if we didn't do things, then nothing would get done. (How's that for a profound statement?)
But in doing things, we get busy, distracted, anxious, fussy, worried, and distressed, because as anyone who has ever washed a dish or tossed a pair of underwear in the laundry knows, there is no end to doing things. And there is no end of things to worry about.
Life — and its problems — never end.
When Worrying Is How We Think
I know a beautiful young woman who was extremely nervous about a test she needed to take to keep her job. She studied for it, practiced for it, and spent a significant amount of time worrying about it — I mean, what would happen if she didn't pass?
She would lose her job.
And what would happen if she lost her job?
I'm sure you can keep going on this just as well as I can, as you've no doubt had adequate practice with the process.
Well, the happy ending of the story is that she passed — phenomenally. That evening she called and told me,
"I'm so relieved. So very very relieved. I almost don't know how to think, because worrying about this has filled my brain for so long. And I have nothing to worry about anymore.
"At least for now."
There it is — the Martha Syndrome. Sure enough, several days later, she had amassed a new set of worries — actually, they were old worries, ones that had receded to the shadows while the test took prominence. While for one brief evening she had mental respite and a sense of thankfulness, it didn't last, because worrying is the way she thinks.
And it is the way that all of us can think, "worried and upset about many things" when we would be so much calmer, and happier, by choosing what is better that will not be taken away from us.
Jesus is our Comforter, our Counselor, our Teacher, our Savior, our Master, our King, our Messiah. He is the Prince of Peace who gives that peace not as the world gives (John 14:27), and He wants us to not be troubled, afraid, anxious, and distressed.
Focus your thoughts on Him. Seek to know more about Him. Give Him your worries and exchange them for meditation on His goodness, His mercy, His grace, His outstandingly abounding love for you — you, my child — whom He treasures, protects, cherishes, and holds.
Make a conscious decision, daily, to choose — and think about — what, and Who, is better.
Thank You
Thank you for joining me at Commonsense Christianity where I worry a whole lot less than I used to — really, Family of Mine.
One thing I have learned is this: if you're a worrier, don't add to your woes by slapping yourself in the face and saying, "Worry is a sin!" and if someone else says that to you, well, it's wise not to slap their face physically. But stomp on their words.
Posts complementing this one are
We're Not All Extroverts — and Introverts Aren't Abnormal
When You Can't Take It Anymore