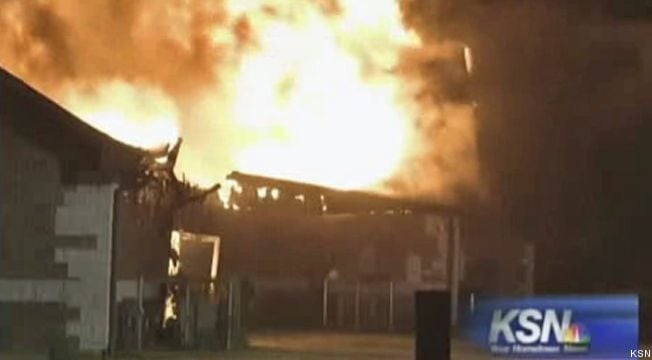 A second fire in less than five weeks occurred at a mosque in Joplin, Missouri early Monday morning. The cause of the latest inferno is still unknown, but Monday's flames were much more devastating than those that occurred July 4, in an incident that authorities later determined was an act of arson.

Video shot by local television news station KSNF on Monday captured massive flames engulfing the building.

Firefighters were called to the scene at the Islamic Center of Joplin around 3:30 a.m., according to KSNF.

The Jasper County Sheriff's Office told TPM a news conference has been planned for Monday afternoon, and that ATF and the FBI will be involved in the investigation.
The mosque is completely destroyed, though thankfully no one was hurt. Between this and the Sikh shooting, there is a deep malignancy in the American psyche that we have not seen since the days of Jim Crow.
CAIR is offering a $10,000 reward for any information on the fire or the suspected arsonist.