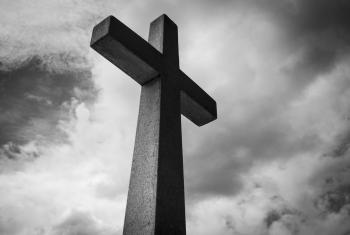 China continues to ban Christian content. Apple has bowed to pressure from the Chinese government and removed two religious-themed apps from its China App Store.
The company announced that it had taken down a Bible app and an app for reading the Quran in Arabic at the request of Chinese officials. In response to Apple's decision to remove these apps, some have argued that this is another example of how China restricts free speech by limiting what people can see on their mobile devices. Apple's compliance with this request indicates its willingness to cooperate with China to increase profits.
Chinese officials said the religious apps "breached laws on hosting illegal religious texts." For this reason, the apps were removed. However, it is essential to note that before Apple took these apps down, users looking for them in the China App Store would get presented with a warning informing them what was going on and why they couldn't find these apps. If they continued searching, they would see an option to look for "related" apps instead.
The Quaran app had over five million downloads in the Google Play store, and the Bible App had one million. Both apps certainly have a large user base that is now affected by the ban.
The creator of Quran Majeed told MSN that the App Store had suggested he contact the Cyberspace Administration of China (CAC) to discuss the ban.
"According to Apple, our app Quran Majeed has been removed from the China App Store because it includes content that is illegal in China as determined by the CAC, which is not in compliance with the App Store Review Guidelines. We are trying to get in touch with CAC and relevant Chinese authorities to get this issue resolved as we had close to a million users for our app in China that have gotten impacted." Hasan Shafiq Ahmed, head of growth at Pakistan Data Management, told MSN Insider in an email.
It's another step for the country to tighten its control on religion. In the past few years, over 1700 churches and crosses have been demolished across China to respond to protesters. Government officials claim that these structures had been built illegally and without proper permits. However, many of those who lost church buildings believe they had been targeted as part of an ongoing campaign against Christianity.
The Chinese Communist Party has ruled the country for nearly six decades now, and as such, it is not surprising to see them cracking down on any potential opposition groups. The other issue here is that the party doesn't seem to have any plans on letting up. With Xi Jinping recently being made president for life, many are worried about the lack of democracy in China, especially with one man having so much power over the people.
In 2019, it was estimated that Chinese officials had placed up to 1.5 million people from backgrounds including Kazakhs, Kyrgyz, Turkic Muslims and Christians in internment camps. These camps are supposedly designed to reeducate the people and make them more 'patriotic.'
Many people are not surprised by the recent ban considering some extreme measures the country has taken in the past, including banning children from religious education.
Recently, even LinkedIn came under public scrutiny for censoring specific profiles that shared content deemed 'offensive' to officials. The platform is restructuring its design in China by removing the social aspect. Users will only be able to build a profile for job search and will no longer have a social feed or share any content through the site.
The Chinese government has been strict with censorship for decades. The country is well known for its Great Firewall, which restricts access to certain websites and social media platforms.
So, why are they suppressing religious freedom in their country? The beliefs are seen as a threat to the power of the government.
China will continue to tighten its control over religion, making many people believe it will become the first atheist country. Unfortunately, this means many of their religious groups will be forced to go underground.
Freedom of religion is considered a fundamental human right for many people, but China doesn't want to give it up without a fight.