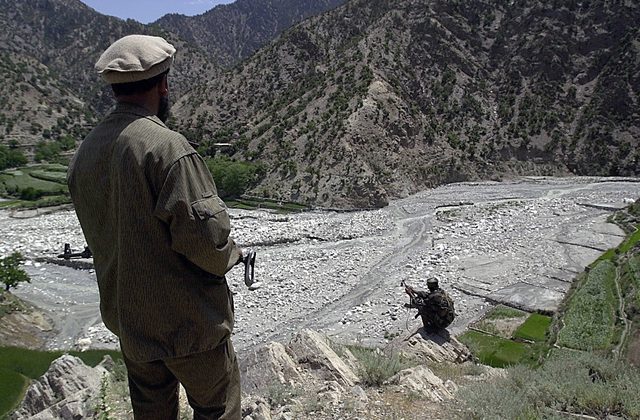 Local believers are living in immense fear, fleeing to the mountains to escape death.
As the Taliban gains control of Afghanistan as U.S. troops pull out of the area, Christians and other religious minority groups remain in danger.
The leader of the underground Christian church, recognized by his alias Pastor X, released a first-hand ground report on the situation in the country, warning of the implications for Christians in the area.
"The Taliban has a hit list of known Christians they are targeting to pursue and kill. The U.S. Embassy is defunct, and there is no longer a safe place for believers to take refuge," the statement released Tuesday said.
The report notes that all borders to neighboring countries are closed. In addition, apart from private planes, flights to and from have been halted.
"People are fleeing into the mountains looking for asylum. They are fully reliant on God, who is the only One who can and will protect them," the statement says.
The statement also says that the Taliban are "going door-to-door taking women and children."
"The people must mark their house with an 'X' if they have a girl over 12 years old so that the Taliban can take them. If they find a young girl and the house was not marked, they will execute the entire family," the statement read. "If a married woman 25 years or old has been found, the Taliban promptly kill her husband, do whatever they want to her, and then sell her as a sex slave."
Pastor X added that fathers and husbands have had to arm their families for protection.
"Husbands and fathers have given their wives and daughters guns and told them that when the Taliban come, they can choose to kill them or kill themselves – it is their choice."
Rex Rogers, the president of the nonprofit Christian media ministry SAT-7, addressed the dangers many Christians in the area are facing.
"We're hearing from reliable sources that the Taliban demand people's phones, and if they find a downloaded Bible on your device, they will kill you immediately," Rogers said.
Global Catalytic Ministries (GCM) and the Underground Church are calling on Christians worldwide to pray for the Afghan Church to have strength and endurance during this dangerous time. Specific prayer requests can be found here.