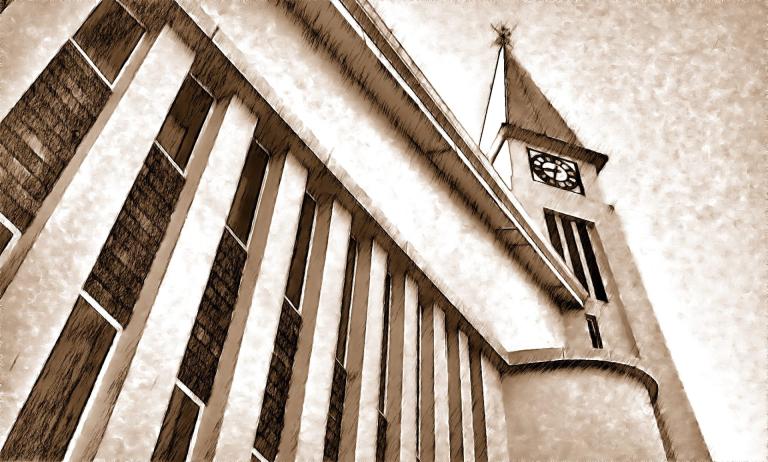 While construction spending has steadily increased since the financial crises, construction of houses of worship has noticeably decreased. But does this data tell us the whole story?
When looking at the data and the amount of money spent, most construction categories have grown with overall economic expansion, Axios reports. However, one group visibly absent from the construction boom are houses of worship.
So, why does this matter, you wonder? Construction spending gives us insights into what Americans are investing in and insights into economic growth.
Some construction areas have seen major surges. For example, construction spending on recreation facilities and amusement parks has surged 42 percent from $7.7 billion since 2003, to $10.9 billion in June, according to Census data.
Education buildings, along with sewage and waste facilities, have also seen spending increase.
It's important to note what religious facilities were included in this data. This dataset included churches, mosques, temples and synagogues. It should be noted that this doesn't include buildings owned by religious organizations like hospitals and college facilities.
Gallop found that 47 percent of U.S. adults said they were members of a church, mosque or synagogue when surveyed in 2020. This is the first time this group was not the majority.
While this data appears to provide a bleak look into the future of churches, some are countering this notion. They don't believe this data tells the whole story.
Rev. David Schoen, a minister for the United Church of Crist Building & Loan Fund, is one of those people. He follows church closures closely and says this only tells part of the story.
Schoen says that people are engaging in worship in new ways, like watching it on Facebook live and through online portals. Churches are also meeting in warehouses and schools.
"There's a number of churches on the market that can be bought," Schoen said. "So there's not a whole lot of new construction."
While category trends can explain why data measures are climbing and declining, they may not tell us everything we need to know. Religious construction may only give us a sliver of the overall picture.