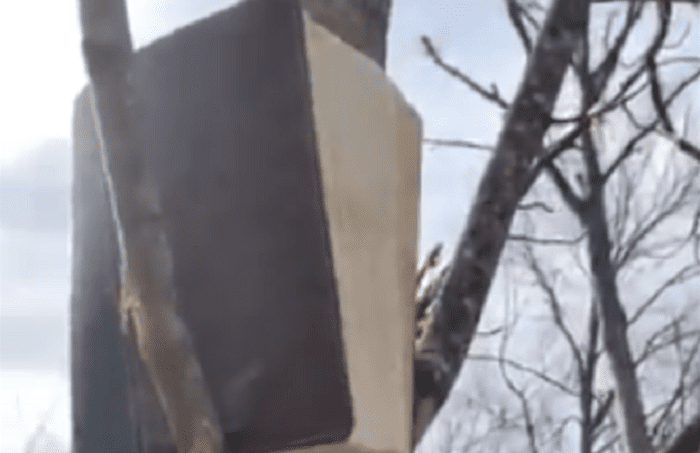 A series of tornadoes that recently hit Nashville, Tennessee left a number of communities devastated.
At least 24 people were killed and dozens were injured. In addition, hundreds of homes and businesses were destroyed.
In the tornado's aftermath, a message of hope appeared from God.
Musician and producer Big Cee O'Neal spotted a large book in a tree. He was blown away when he discovered it was the Holy Bible.
My friends house was hit hard while cleaning i noticed one thing! #nashvillestrong #nashvilletornado pic.twitter.com/4iRurAOuiW

— Big Cee O'Neal (@bigceee) March 3, 2020
"God is our rock. He just showed it to you. Im praying for you. God is looking to you. He's with you. Blessed be you and all others in the same situation," a Twitter user responded.
"Amen amazing God's word is always saved," another wrote.
This was not the only Bible spared by the tornados.
Another Bible was found beneath the rubble left after tornadoes ripped through Tennessee. Not only was the Bible nearly untouched, it was also opened to an inspiring message.
The Bible was open to Jeremiah 46:27 which reads, "Do not be afraid, Jacob my servant; do not be dismayed, Israel. I will surely save you out of a distant place, your descendants from the land of their exile. Jacob will again have peace and security, and no one will make him afraid."
A group of students discovered it when they were helping to clean up in the Cookeville area.
A volunteer felt like this message was speaking directly to the community.
"The main point was Cookeville will again have peace and security," volunteer Jorja Gust told WTVC. "And I felt like that's what everyone needed to hear because as you can see it looks like there's no hope here."
What a powerful reminder of God's presence in all disasters and trials!