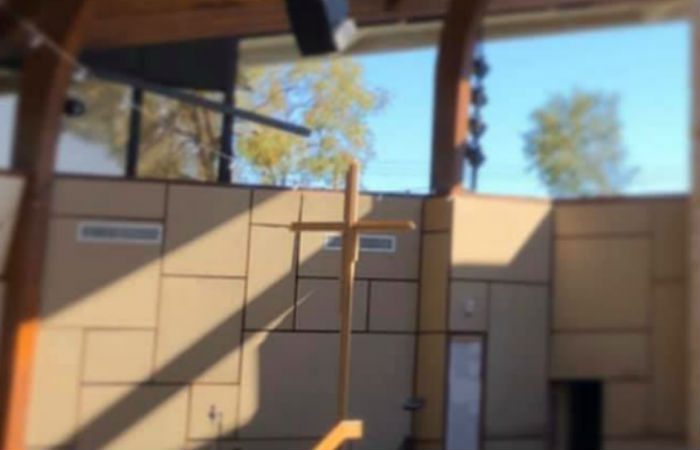 The roof was torn off and much of the church building was destroyed but the cross still stood unharmed!
The members of a Dallas church say it's a miracle that no one was harmed when a deadly tornado hit their church. They believe they were saved from the tornado by the grace of God.
After a tornado ripped through the area, the roof was torn off and much of the area was destroyed but the cross still stood. Those in the community see it as a symbol of hope.
Shea Sumlin, the lead pastor of Northway Church in Northwest Dallas, posted images of the devastation, along with the cross still standing upright. The story quickly went viral.
"For me and for our church, it's a symbolic source of encouragement," Sumlin said in an interview with Fox News. "Christ and His cross is what still stands for us."
"Here an F-3 tornado ripped off our roof…yet here's this wooden cross, that I have no idea how it didn't get picked up," he said. "Even though our building is broken, our body is as whole and alive as we've ever been because of the hope of Jesus Christ."
"It's a beautiful reminder that Christ is still present in the midst of this suffering and chaos," Sumlin said.
Even in the midst of the chaos, the church is still focused on the community.
The church is hosting a community meal for the entire Northwest Dallas area with thousands of free meals donated by food vendors. Following this, the church is hosting a prayer service at another church, the first time they've been together since Sunday's tornado tore through the community.
Watermark Community Church has opened up their building to  Northway Church so they can have a 5 p.m. service, a real example of the community coming together in the name of Jesus Christ! .