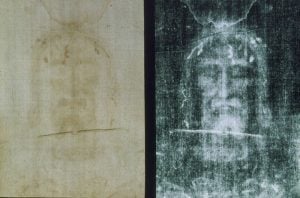 In 1988, a group of researchers used radiocarbon testing to date the Shroud of Turin between the years of 1260 and 1390. Now, new researches are calling that study into question.
Three laboratories involving researchers from the University of Arizona, Oxford University, and the Swiss Federal Institute of Technology contributed to the 1988 study. They believed that the results, published in the journal Nature in 1989, proved with "conclusive evidence" of the medieval origin of the artifact.
This latest two-year study, headed and funded by French independent researcher Tristan Casabianca with a team of Italian researchers and scientists, believes that the evidence is inconclusive. For years the data used in the 1988 tests were not released to the public. In response to the 2017 Freedom of Information act, all the data that had been kept secret by the institutions were made accessible to researchers.
"For almost 30 years, scholars asked in vain for the raw data from the three laboratories and the supervising institution, the British Museum," Casabianca told the Register. "I graduated in law, so I had the idea to make a legal request based on the Freedom of Information Act. The British Museum was the only institution to fully and quickly answer my request."
The examination of the data by the Italian team found evidence, now published in Oxford University's Archaeometry, which suggests that the methods employed by the 1988 scientists were flawed.
"The tested samples are obviously heterogeneous from many different dates," Casabianca said. "There is no guarantee that all these samples, taken from one end of the shroud, are representative of the whole fabric. It is, therefore, impossible to conclude that the Shroud of Turin dates from the Middle Ages."
Russ Breault, the president of the Shroud of Turin Education Project Inc, further pointed out: "If you were looking for the worst possible sample location, you would choose from one of the two outside corners — right where the sample was cut in 1988."
Doubts persist elsewhere, too, about the methodology and findings of the 1988 study.
The shroud measures 14.5 by-3.5 feet in size and is among the most studied artifacts in the world. Since 1578, it has been housed in the Chapel of the Holy Shroud, located in Turin in northern Italy, except during the World War II era when it was deliberately hidden away from Hitler in the Montevergine Abbey near Naples in southern Italy.
Presently, the Museum of the Bible in Washington, D.C., is raising $2.5 million in funds for what they describe as a "groundbreaking, high-tech, innovative" exhibition, targeted for January 2021, on the mysteries of the Shroud.