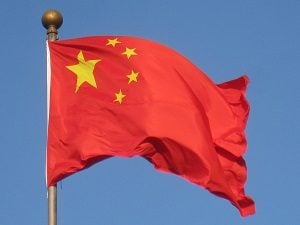 It seems that a week cannot go by without news coming in of some new persecution of Christians. Recently, however, the fastest growing center of Christian persecution is not in the blood-soaked ground of the Middle East but in Asia. According to the annual Open Doors World Watch List, Asia is "the new hotbed of persecution for Christians." In India, a rise of Hindu extremism has seen dozens of Christians assaulted, beaten and murdered, while a rise in radical Islam in both Indonesia and Pakistan has led to an increase in the number of Christians who have been arrested and murdered simply for trying to practice their faith.
Laos and Myanmar have also seen a rise in Christian persecution. Buddhist-led sectarian repression in Myanmar has hit Christians hard while Laos made headlines due to the triple bombing of churches in May. Concerningly, the bombings were believed to have been tied to an upcoming election.
Christians in East Asia have fared little better than their brothers and sisters in South-East Asia. North Korea remains the world's most anti-Christian country for the 18th year in a row, and China has earned international condemnation for its sudden and chilling crackdown on all religious freedom. In fact, Open Doors UK and Ireland's chief executive, Henrietta Blyth, stated that religious persecution was worse than it had been in decades. "Alarmingly," she said, "Some church leaders are saying it's the worst since the Cultural Revolution ended in 1976." Mao's so called Great Leap Forward, of course, ended with over 50 million of his own people dead. Given that many records were deliberately destroyed, most people believe that number was likely far higher.
The claims of high Christian persecution are supported by the abhorrent actions of Chinese officials. Many Christians have been arrested, detained, and perhaps most alarmingly, simply disappeared altogether. Those who have managed to get messages out from the oppressive communist regime have also stated that arrested Christians face torture.
"The report confirms my impression of what's going on around the world and confirms my knowledge of what has been happening in China," said Yang Fenggang, the founder of the Centre on Religion and Chinese Society at Purdue University. "Under Xi Jinping, the suppression of Christian churches and other religious organizations is being carried out nationwide with unprecedented determination."
Perhaps the only good news to come out of this is that China will not and cannot succeed in returning to the days of Mao when the state could simply eradicate any group that opposed it. "It is simply impossible to return to the Cultural Revolution to completely eradicate religions, because there are simply too many Christians today," said Yang. This may be cold comfort, but it is comfort nonetheless. Besides, religions in China are not as defenseless as they once were when Mao arranged for their slaughter. Christian persecution is on the rise, but the eyes of the world are watching. Hopefully, that will be enough to discourage the worst abuses. If not, it will at least bring aid to those who suffered the most for their faith.
We want to know what you think.