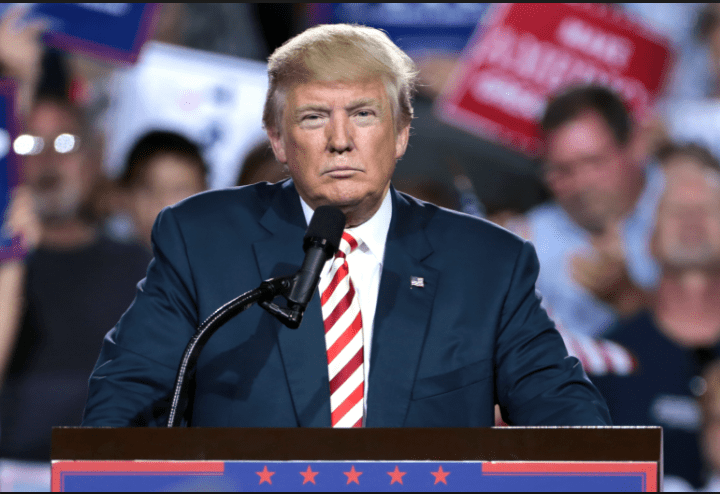 American President Donald Trump has welcomed home three Christian American detainees that were released from North Korea last week.
The White House stated the gesture was a sign of goodwill ahead of the planned meeting between President Trump and the North Korean leader Kim Jong-un. Mr. Trump is hopeful about the meeting, earlier stating that he believes the summit would be a "big success."
Trump and the first lady Melania entered the plane bringing the prisoners home at 2:45am. They emerged a few minutes later with the three men to wave to the media.
The president said he appreciated that Mr Kim had allowed the men to leave as "frankly we didn't think that was going to happen before the meeting".
Secretary of State Mike Pompeo had traveled this week to meet with Kim Jong Un and secure the release of the prisoners, Kim Dong-chul, Kim Hak-song, and Tony Kim, all who had been held on various charges relating to espionage and their Christian faith.
Two previously worked at a private university in the country's capital. The Pyongyang University of Science and Technology (PUST) is mostly staffed by Christian professors who are forced to keep their faith private due to the dictatorship's severe restrictions on religious expression.
Kim Dong-chul was sentenced to 10 years of hard labor after his arrest in 2015; Tony Kim was detained in April 2017, while Kim Hak-song was arrested in May 2017.
Trump tweeted that all three of the released prisoners "seem to be in good health," a contrast to the last American released—college student Otto Warmbier—who was in a coma and died days after arriving back in the United States last June.
In an impromptu chat before the media with Mr Trump, Kim Dong-chul said: "It's like a dream and we are very, very happy. We were treated in many different ways. For me, I had to do a lot of labour. But when I got sick I was also treated by them."
The three had released an earlier statement saying: "We would like to express our deep appreciation to the United States government, President Trump, Secretary [of State Mike] Pompeo and the people of the United States for bringing us home.
"We thank God and all our families and friends who prayed for us and for our return."
North Korea ranks as the worst country for Christian persecution on the annual Open Doors World Watch List, and the organization estimates that beyond the foreign nationals detained there, many of the country's own citizens—including around 50,000 believers—are being held in detention centers, prisons, or political camps.
Christians have been praying for months for the upcoming meeting and the possibility of peace on the Korean peninsula.
On behalf of the American people, WELCOME HOME! pic.twitter.com/hISaCI95CB

— Donald J. Trump (@realDonaldTrump) May 10, 2018