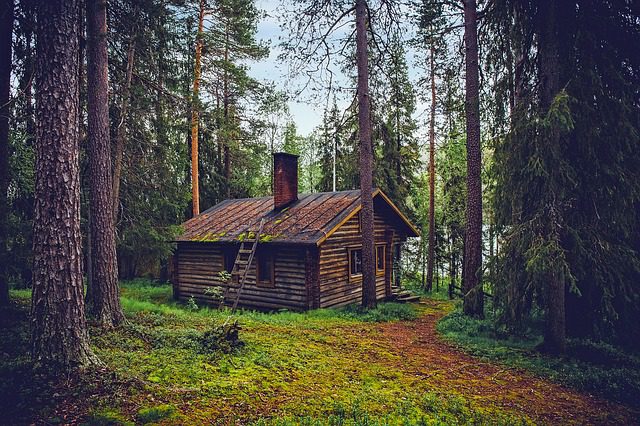 All those who live in Missouri are apparently safe from Armageddon. At least, that is what Jim Bakker is claiming. According to the televangelist, the best way to survive the apocalypse is to buy one of his cabins in the Ozark Mountains and fill it with six of his "Extreme Survival Warfare" water bottles. Each 28 ounce bottle costs $150.
Bakker made his pitch during an episode of "The Jim Bakker Show" on Tuesday, May 1, 2018, while promoting his Morningside church community. He stated that there was "no where on Earth [someone] could live with more of God's generals" than just outside Branson, Missouri. This, Bakker claims, is why God brought him to the area. He goes on to claim that research from "the government, from NASA, the research from so many of them, they have said in their research the safest place to live in troubled times is right here [outside Branson]." So far, no one has been able to find the research Bakker is citing.
To add to the confusion surrounding Bakker's remarks, he segued into his comments about the so-far unknown research after declaring that Branson has "the number one Christian theater in the world." The theater, Sight and Sound, "which don't sound that spiritual probably" was the subject of his declaration. Bakker then immediately turned his attention to his claims about governmental and NASA research stating that Branson was "the safest place to live in troubled times."
While numerous people are curious about what research Bakker is referring to, many more have shrugged off Bakker's warnings as a sensational way to make a quick buck. His "Staying Alive" buckets of freeze-dried food are for sale for around $250, and the Morningside General Store also sells camouflage gear, 36 inch collapsible snow shovels, hammers, batteries and industrial grade flashlights. Bakker is hardly the only doomsday prophet getting extra attention given the tensions between North Korea and the U.S., but many people are wary of believing Bakker given his past. Bakker was convicted of 24 counts of wire and mail fraud and conspiracy in 1989 for which he served five years. He also faced scandal for his actions with Jessica Hahn, his former church secretary. According to Hahn, Bakker manipulated her into having sex when she was still working for the church. At the time, Bakker was still married to Tammy Faye. Faye filed for divorce while Bakker was in prison.
Bakker may or may not have good intentions when it comes to selling his survival kits, but it is difficult for people to trust a sales pitch from someone who was imprisoned for fraud. Perhaps that will change, however, if Bakker's mysterious NASA research is ever brought to light.