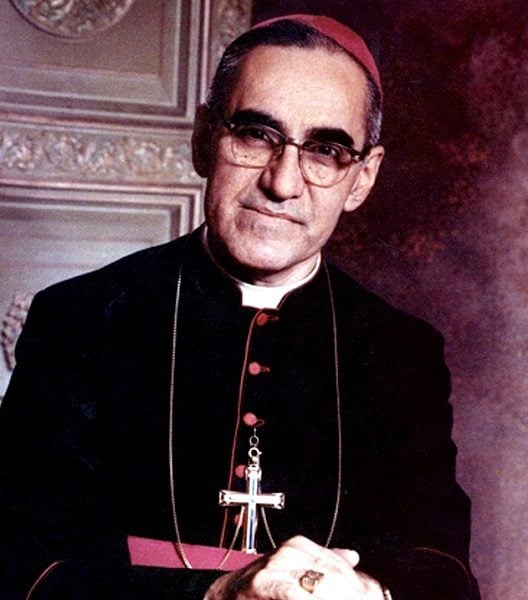 Salvadoran archbishop Oscar Romero was murdered by a right-wing death squad in 1980, but this human rights advocate will get the last word. Romero is set to be canonized as a Roman Catholic saint.
Romero's official canonization was stalled by two previous Popes who felt that the champion of the poor had been too political in life to be officially recognized as a saint in death. Pope Francis, however, recently gave the final approval for several saints including Oscar Romero.
Romero made it a habit to denounce repression and poverty just like Francis, the first Pope from South America, has made the defense of the poor his priority during his first five years as Pope. Where Pope Francis has been praised, however, Romero was shot on March 24, 1980. The archbishop was holding Mass in a San Salvador hospital chapel. Romero's killer has so far eluded justice, but there is hope that the murderer of the slain Catholic will be found as a Salvadoran judge recently reopened the case. The main suspect is currently a former soldier from a series of conflicts involving leftist rebels and right-wing or military death squads. A peace agreement was reached between the groups in 1992 but not before the civil war had killed over 75,000 people including Romero.
In 2015, the Catholic Church ruled that Romero was a martyr and officially listed him as "blessed." The ceremony, held in San Salvador, brought together old enemies peacefully. The beatification of Romero, however, made it all the more galling to some that the Vatican would not officially name Romero as a saint. "The long delay in recognizing the obvious fact that Romero was obviously a martyr was shameful," said Father James Martin. The author of a Jesuit magazine pointed out that many saints were misunderstood in their own times. When Pope Francis announced that he would approve Romero's sainthood, Martin called the decision "an immense step forward for the Church."
Pope Francis' approval of Romero's sainthood followed findings by a Vatican theological and medical commission that at least one miracle could be attributed to Romero. According to Catholic teachings, only God can perform miracles, but saints can intercede on behalf of people and help create miracles. Most miracles take the form of a person healing for no reason medical science can discern.
In addition to beatifying the late archbishop, Pope Francis called Romero a model of peace and forgiveness and has quoted Romero's sermons in the past. Pope Francis has yet to give a hard date for Romero's sainthood ceremony, but it is expected to be held in 2018 at the Vatican where the assassinated archbishop will truly get the final word against those who wanted him silenced.